Heat Miser or Snow Miser?
WHICH ONE VISITS YOUR REGION THIS WEEK?
8:00 AM EST 12/7 (Forecaster Kyle Jackson and Mr. Foot) If you've ever seen those old-time Christmas holiday specials from the 70s, you know of all the characters they spawned (such as Winter Warlock, The Misfit Toys, etc), the two that became most popular over the years are none other than HEAT MISER and SNOW MISER!
Looking at the weather plan for the week ahead, it would seem Heat Miser is having his way with the pattern. But lurking just offshore are new diabolical plans from Snow Miser (who we know always seemed to be Mother Natures favorite anyway;-)
Truth be told, we're not sure who's really in charge right now up there. After such a cold November, even normalized temperatures seem mild, right? How long will this last, you ask? Let's take a look at what ahead:
SYNOPSIS
: While we know the Snow Misers out there would love to see the mild temperatures go…. Mother Nature has other ideas.
As the week progresses we will see those temperatures drop back to the normal 'December' feel;

Snow chances for the Northeast will ramp up, with a possible Nor'easter late Tuesday night into Wednesday morning.
MONDAY
: The calm before the storm? Areas from the Ohio Valley to New England will see a nice amount of sunshine thanks to some high pressure moving across the Great Lakes. Temperatures will range from around the mid-40s and 50s in the Ohio Valley to mid-20s and 30s in New England.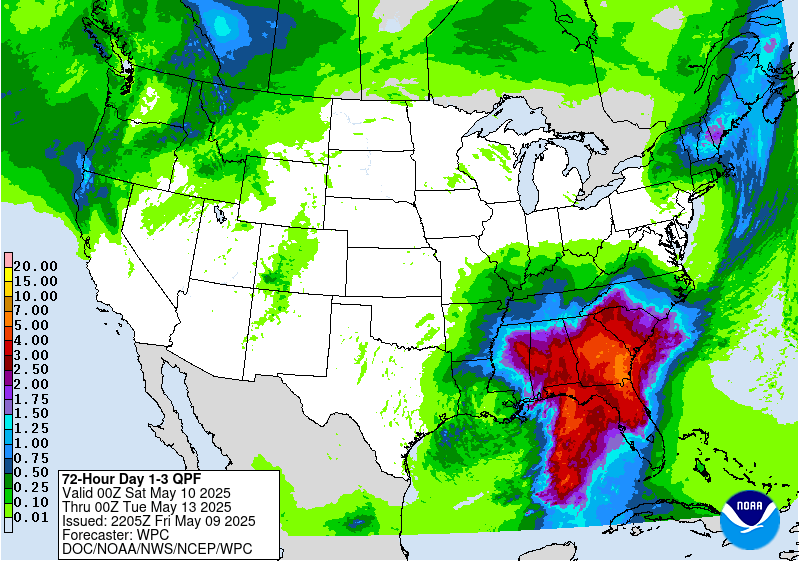 MONDAY NIGHT-TUESDAY
: Mostly clear skies across most of the Eastern U.S. will give way to temperatures falling around the mid-30s and 20s for overnight lows.
Tuesday is where things will get interesting. A nice amount of low pressure spinning off the coast will bring a mix of rain, sleet and snow to areas from Maryland to Maine.

Snowfall accumulations right now are looking heavier closer to the coast and less the farther you go inland. Temperatures will stay around the mid-30s for highs.

Sadly, it seems no snow for SouthTown in this go around
MID-WEEK TO WEEKEND
: Beyond the big storm on Tuesday night and Wednesday morning, some leftover scattered flurries may hang around for Wednesday in New England. For the rest of the week, we should stay dry thanks to more high pressure pushing through. Temperatures will hangout around the mid-30s and low 40s all week.
Monday will be a calm day before the storm to take care of any items outdoors you may not want affected by snow and wind.

The BIG item this week will be the Nor'easter' on Tuesday night into Wednesday morning that could put down a good amount of snowfall for areas from eastern Maryland to Maine.

Rest of the week will return to seasonable temperatures for most of the east, in the mid-30s and 40s while we stay dry thanks to High pressure.