And then there was more...
As we relay a warm welcome to thousands of science educators gathering in relatively calm San Francisco for the annual convention of the National Science Teachers' Association, we are mindful the Northeast and Mid-Atlantic face another round of torrential rain on top of last week's widespread flooding. A line of heavy rain and embedded thunderstorms associated with a slow-moving cold front is crawling toward the coast. The advisory map of the NWS Eastern Regional Headquarters is the most colorful mosaic we have seen in recent memory, replete with Flood Warnings (bright green), Flood Watches (dark green), Coastal Flood Advisories (gray-green) and Winter Weather Advisories (purple).
We urge all readers to remain alert to rapidly changing road conditions, not to drive through submerged underpasses or ANY water-covered surface, no matter how "shallow" the water may appear. Our best wishes to those in the east whom have to brave the elements today regardless, including students walking to school, utility crews and public safety workers.

PLEASE read the FLOOD SAFETY PAGE!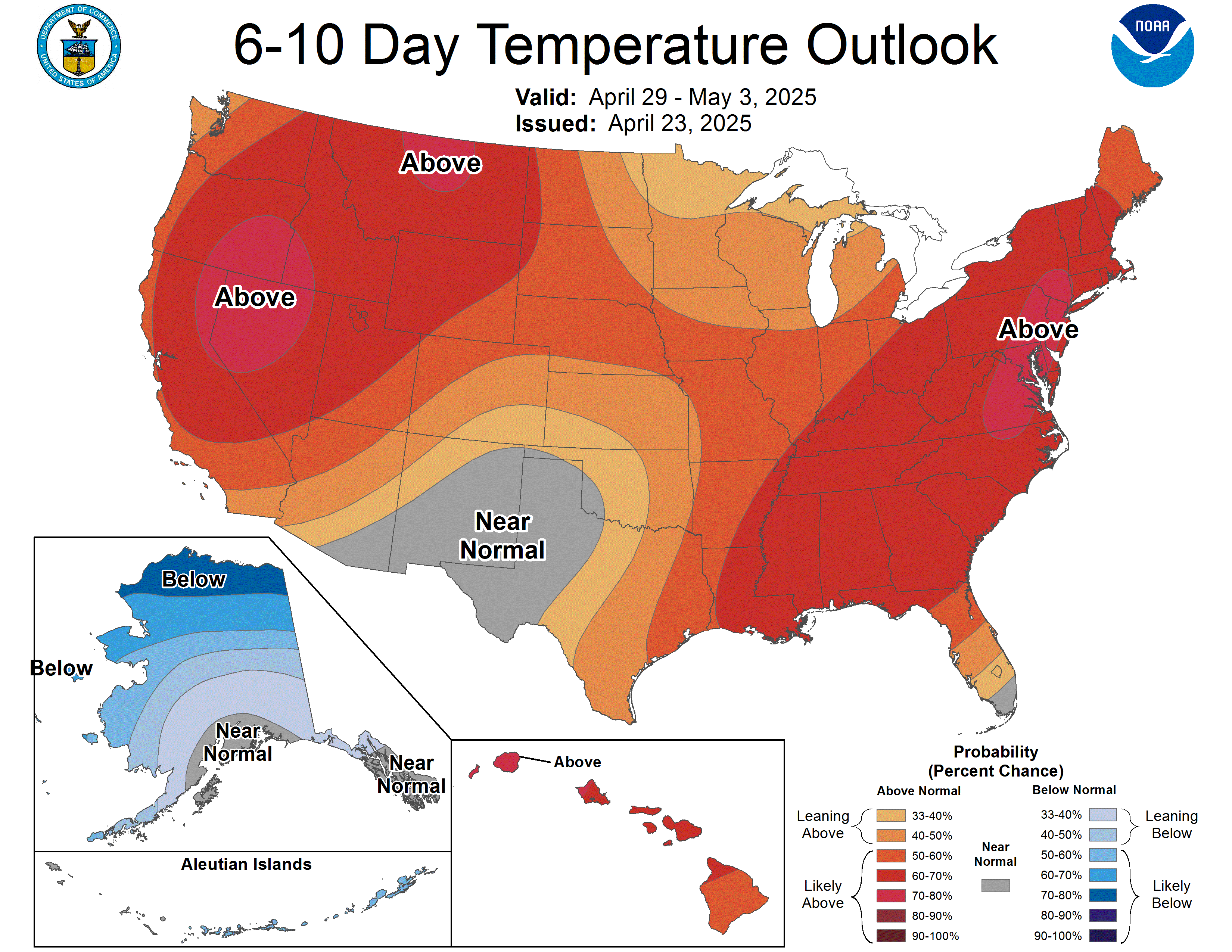 Help is on the way for all of us, however.

The NOAA Climate Prediction Center notes that above normal temperatures are anticipated for much of the country in the 6-10 day period starting early next week, as show in the temperature probability outlook below.
(Forecaster Foot/Advisor Lear - Baltimore/Fallston, MD)