Stay tuned for "Sun Fade" !?
9:15 AM EST 2/29/12

On this Leap Wednesday, there is another interesting astronomical phenomena that occurs to us Earthlings twice a year, every year. In 2012 it ironically happens to be slated for Leap Day, and it's called a "Sun Fade."
Sources and references:
Every Spring and Fall
, the Sun's alignment with the orbit of satellites can interfere with the signal received by ground stations. Even if you don't have a satellite (such as Dish or Direct TV), this interference impacts how signals reach local TV stations and cable companies. But, we want you to be well-informed in case your view of "The View" gets interrupted, so we offer some basics.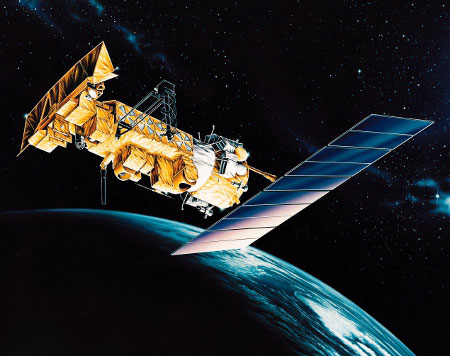 NOAA Geostationary (GOES) Satellite
What's a sun outage?
A sun outage is an interruption in satellite signals caused by interference from solar radiation. The interference is caused when the sun is in direct line with a communication satellite and the sun's radiation overwhelms the satellite signal. The programming provider Cablevision has sent out a message to its customers notifying them of potential interference, as reported in this article published earlier this week.
How is TV viewing affected?
During this time, you may experience interference with picture quality and sound when watching television. Sun outages do not affect internet or phone service.
When do outages occur?
This year, the Sun Fade or Outage is expected between today, February 29th and March 8th during the times listed in the graphic posted above.
How long does it last? Interruption in TV service due to sun outages can last up to several minutes a day.
However, Facebook and the Internet should be alive and well... so if your TV flickers a bit, post a comment here and let us know if you see evidence of this unique phenomena today!
(AMS/CBM Meteorologist Justin Berk and CEO/Lead Advisor Rich Foot)