An examination by our Long Range Team on how some computer model forecasts fared with the current pattern, and organizing ideas on how the upper level pattern may change heading into November.
10:00 AM 10/24/12
(Long Range Forecast Coordinator Nic Roberson) "Snow
on the pumpkin?" No my friends, if you're in the Mid-Atlantic, this is not a weather version of Jim Carrey's line Dumb & Dumber ("so you're
saying there's chance ??").
While snow is possible for some areas in aftermath of
Hurricane Sandy, we are focusing more on the long range pattern
heading toward Halloween, and into November, as outlined below.
THE BIG PICTURE FOR NORTH AMERICA. We'll start off with the U.S. Global Forecast System model (the GFS) Ensemble
mean 2 meter surface temps (or what we would feel
in terms of warmth or chill), for
the period Oct 25 - November 1.
The GFS (US model) ensembles showed more warmth (compared to normal this time of year) over much of the eastern US (excluding the upper Mid West)

This is due to ridging building over the central US.

With the ridging over Alaska that would imply more surface Highs which in time will bring much colder temps into the North tier of the US which is what we see in the GFS ensembles (first image below)
HOW WELL WAS THE WARM UP FORECASTED? If we compare earlier projections from the European model against the GFS, we can see what
the 850 millibar or 5000 foot level temps were forecasted to be for the current time period as shown below.
This supports what the GFS projected, and as such the warmup into the second half of October has verified fairly well for many in the east. The Canadian model is a bit warmer than both the GFS and EC in this time frame.

It comes as no surprise that "Indian summer" like weather has arrived with temps in the central and Southern US with many highs around 80 and even 90s possible in parts of TX.
LOOKING BEYOND HALLOWEEN Further down the road to the last day of October into the first week of November, we can easily see a major pattern change taking shape.
In the wake of a possible coastal storm, both the GFS and the US Climate Forecast System (CFS) show that that markedly cooler air may settle in across much of the U.S. This is reflected i the current Climate Prediction Center's 6-10 day temperature outlook: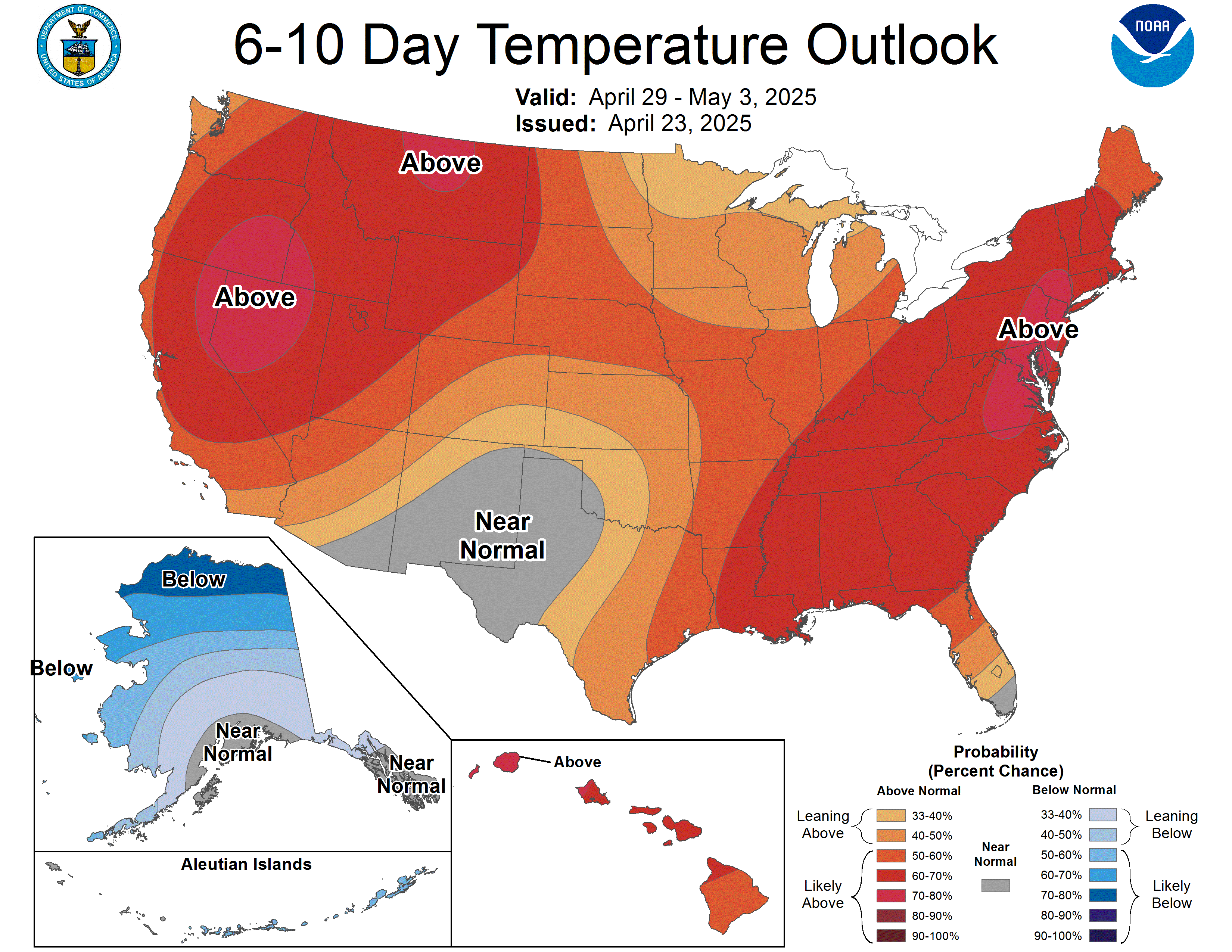 This model (CFS) has done pretty well in the longer range and with ridging starting to show up around Alaska later in the time frame, it's only a matter of time before much colder air moves into the US - setting the stage for our winter pattern.
But that is another story we'll have to save for a different day!