9:00 PM EST 11/21
- Taking a trip in the week ahead? (Or wondering about winter?)
We're watching the long range for you and indications are this year's busy travel season may leave behind one passenger NO ONE is going to miss: Bad weather (at least in the East.)
With heavy snow having blanketed Iowa and parts of the Midwest, perhaps some will slide more easily into holiday mode knowing that winter is tapping at the door. With this being the "last normal weekend" before the holiday headrush hits - we offer one weather map below worth of giving out this early. The short version for the Eastern U.S.:
1) High pressure dominates the pattern through this Friday.
2) Morning chill in the 30s with afternoon sun in the 50s.
3) BEST of all, regarding rainfall, a whole lotta nothin' on that map for travelers launching into the traffic adventure on Wednesday and Thursday.
As for the snowy home image above, this was Saturday afternoon outside Chicago, as captured by Forecaster Jake from Iowa State University, where nearly 14" fell in just one day. Boy where they ever pumped about that! Scenes like this certainly put
Powderhounds into that "snow on the mind" mood, with even more hungry for our seasonal forecast in final stages of review. For now, here's a prelim winter Q & A to help you plan ahead:
Q: When are you all expecting the first snow?
A: We don't foresee any wintry weather in the Baltimore-DC metro area the next 2 weeks. There's an outside chance of a wild card coastal event in the Dec 1-2 period, but a low probability at this time. That also means the famous Dec 5 snow tradition-of-sorts in Baltimore will step aside again this year. Instead you can revel in the holiday spirit at local events such as the Fell's Point Old Tyme Christmas!
We are skeptical the conditions will align fast enough to produce a White Christmas, but like in other years, there's a better chance of seeing white in the "pre-winter night" than on the actual night reindeer will prance and paw with each little hoof.
Q: I'm hearing December could be warmer than usual, could that be true and how come?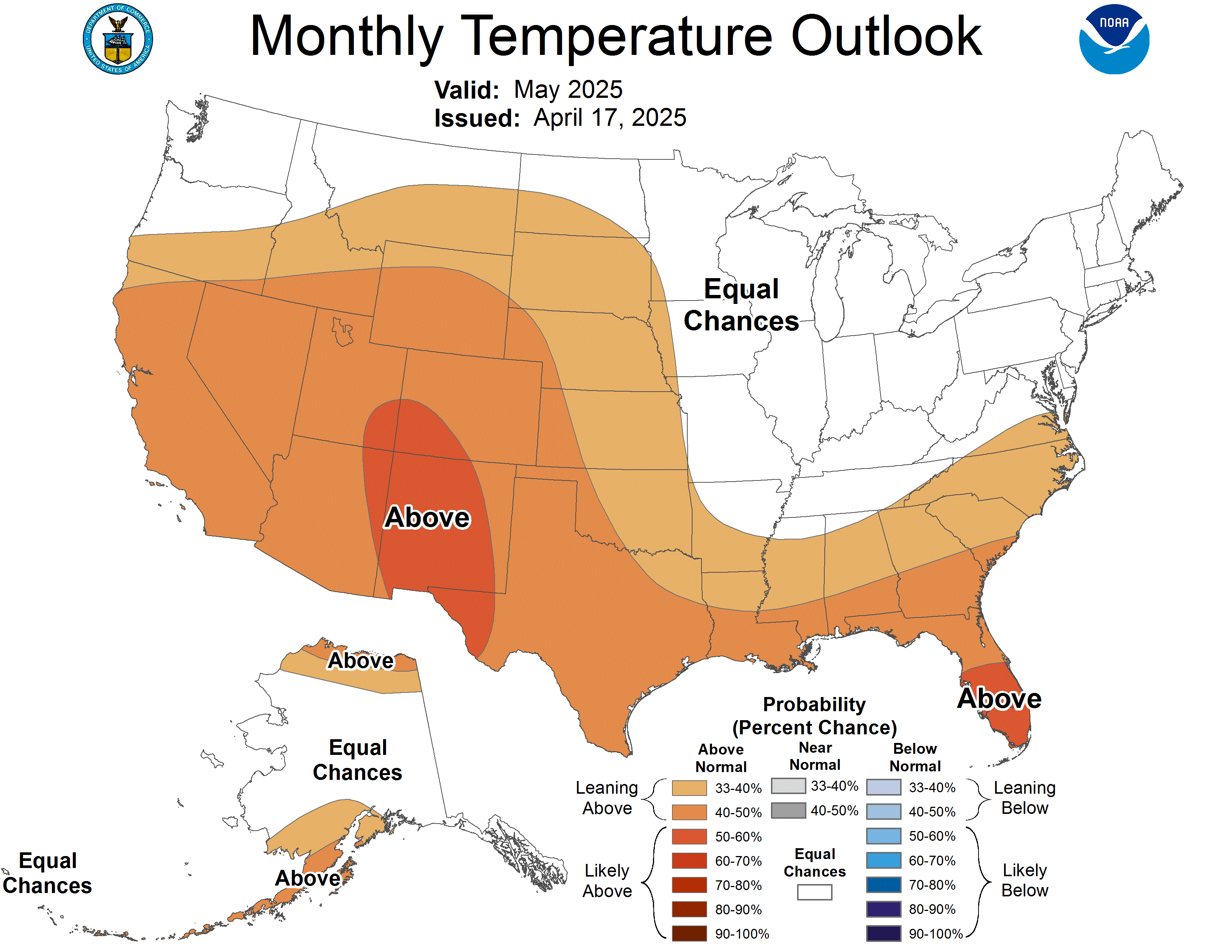 A: That's right, long range temperature outlooks from NOAA point to near to above normal temps right through December, as indicated by the map shown left. In fact, a future headline for our Winter Stormcast | Mid-Atlantic Zone is "Warmer at Christmas than Thanksgiving?"
The culprit is, you guessed it, a near record El Nino surging the southern jet stream with copious east Pacific moisture, evidenced by the raucous storms that have hit the central Plains lately.
Q: Won't those storms eventually work toward us?
A: Yes and no. North America is currently stuck under a "cutter pattern." This leads to storms that cut through the center of the country toward the Great Lakes. That means us in the East are on the warm side of the storm for a few days. The 60s surge we saw this week was a perfect example. By the time it gets here, the Low has fallen apart, the cold front is a push-over and the cold air is locked out of the picture.

Q: But it just got cold again, isn't that a winter pattern signal?
There in lies the twist. In El Nino winters, sometimes it is feast or famine - meaning tons of snow under the right conditions, or a perfect setup for Kevin Costners sequel to WaterWorld. Remember 1982-83? It was a dreary uneventful winter, until that bongo blizzard on February 11, 1983. Prime suspect: El Nino.
The trend so far has been for cold Highs to be in the wrong place -- either too early or too late. We see that continuing over the next 4 weeks or more.
Q: Can you just hit me now with the news, I'm ready for the truth!
A: If you're really ready for it, we can say this: We'll probably coast through *most* of December incident free. The last week to 10 days might get interesting. Then, we expect that cold air locked in the Arctic to rush out of the gates, catch the El Nino kickoff early in the new year -- and run it all the way back down for a powderhound touchdown at the very start of the game.
Or, the scientifically appropriate way to describe what's coming the next 6 weeks is: A lot like last year, then a TON of frozen bricks to hit in January.
We hope this pre-season Q & A has been of use in providing a look-see into our thoughts about the winter ahead. For now, we celebrate amid the falling snow around our Midwestern weather kin, but for those back east, hold on to hope that you'll soon see the fresh powder that's sure to be in our future.
The FF Long Range & Winter Stormcast Teams
Snowfall of leaves at Iowa State, courtesy of Forecaster Joey Krastel