A Pattern For The Powderhound In You?
PART ONE: WEATHER SUMMARY NEXT 7 DAYS
As of 2:00 PM EST THU 1/28
No significant winter precipitation expected in the Mid-Atlantic or Southeast through Wednesday 2/3.  A passing frontal boundary on Friday may bring occasional snow showers from central Virginia northward to central Pennsylvania;
A vigorous Low off the Pacific coast will move to the Four Corners on Saturday, toward the central Plains by Monday and into the Great Lakes Tuesday. See map below for 7 PM EST Sunday 1/31. View short range loop here.
5 day NOAA liquid forecasts show the potential for 0.50" to 1.25" of rain is possible throughout the eastern third of the U.S. next Tue to Wed. If in areas where snow has blocked storm drains, if safely possible, it would be wise to clear the drains.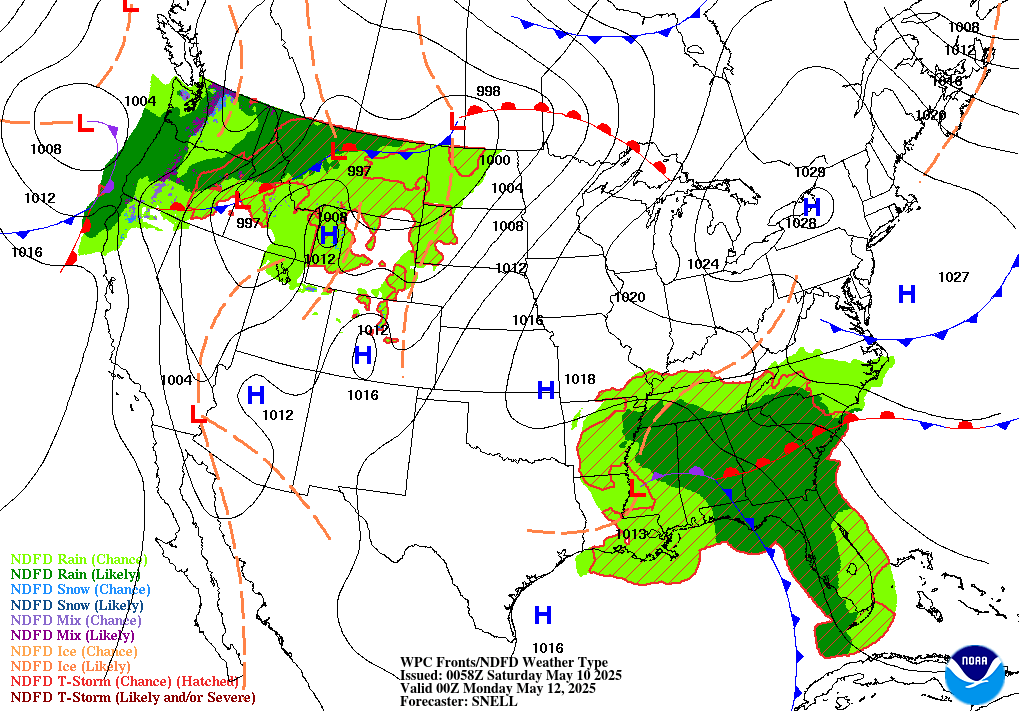 PART TWO: GHOSTS OF WINTERS PAST?
Long range indications show the next 30 days may be the 
most interesting many of us have seen in a long, long time.
Now let's compare to snowcover on January 24, 2010 as shown below.
What differences do you see? How might this affect the pattern going forward?