Treacherous Tuesday
Will Wednesday be back to normal?
UPDATE AS OF 1:30 PM 2/12
SPECIAL MESSAGE FROM THE FF TEAM
THE WINTER STORM WARNING has been extended to 7 PM TONIGHT for the counties of: Washington, Frederick, Carroll, NW Montgomery, NW Howard, northern Baltimore Co. & NW Harford. *Please read the entire message below*

Enclosed image are the areas affected as listed here, and the radar as of 1:00 PM.
ICE CONTINUING An additional 0.10" of ice due to freezing rain is expected in these areas, in addition to rising risk of power outages due to ice accretion on trees and power lines. Winds of 20-25 mph will also create increasing hazards of falling ice, branches and limbs.
WEDNESDAY? IT DEPENDS.
Issues with power outages, potential refreezing of snowmelt runoff onto parking lots, the fact that rain will have washed off any road treaatment,
and the possibility that temps may dip just below freezing for a short time early Wed AM-
- all point to the AM commute tomorrow still likely to be somewhat challenging and/or hazardous in some locations where the Warning is in effect.
STAY INDOORS IF YOU CAN We urge all readers to please take EXTRA precautions if you are venturing out and be VERY AWARE of any trees, branches, lines above you.
The best plan is to stay indoors. Every year when this kind of freezing rain happens, after many people think it is over-- someone takes their pet for a short walk under trees and branches. It has often ended with a very sad, very tragic result. We wish to do all we can for that to be prevented!
If you are not sure the trees are icy or just wet-- they probably have ice - so please do what you can to not put yourself or anyone, especially children or the elderly, at risk. Thank you for taking our concerns into consideration.
- Forecaster Foot and the FF Maryland Team
PREVIOUS UPDATES BELOW
Monday into Tuesday:

More Ice Issues.
UPDATE AS OF 3:55 PM 2/11/19
TONIGHT:

As indicated on regional radar, near-surface temperatures for areas north of I-70 appear reluctant to move beyond 32 F. This may be influenced by the chilled surface now that snow & ice cover has trimmed a few degrees off earlier forecasts. After 6 PM, we expect areas that are currently snow may continue as such, with areas in a freezing rain or sleet environment may see rates increase.
EARLY TUESDAY AM:

Unless there is a last-minute wind shift from east to south, ushering a calendar-saving southerly pulse of milder air, we do not foresee any notable warming that converts all the snow / ice over to rain region-wide until at least late morning Tuesday. Areas south of Route 100 in Howard County to the DC metro would see mostly rain overnight. For areas north of Route 100 & Montgomery Co. MD north to I-70, this regime of frozen precip is likely to continue to daybreak.
TEMPERATURES vs. ICE

: The nature of freezing rain, being a "latent release of heat" process, tends to reinforce the boundary layer conditions to remain in a steady-state environment, until there is a significant area-wide movement of warmer air. One a glaze builds up, it does not automatically begin dislodging or full scale melting even at 32 F or 33 F. This is due to the surface under the ice now somewhat cut off from the atmospheric temperature. Simple right? The ground UNDER the ice is colder, and so it tends to keep the surface right near 32 F for an extended time, even if air temps are 34 F.
HOW TO WIN THIS BATTLE?

The only way you beat this is with time. Unless you are going to personally oversee 3 more full scale state wide salt applications so that we can get every road surface at 35 F or higher by 6 AM Tuesday. Otherwise, for areas with freezing rain, this will hold temps back from rising much above 32 F until (sigh), at least 9-10 AM Tuesday. If your area switches over to plain rain at 34-35 F, you've won and the ice will lose much more quickly.
PREVIOUS UPDATE AS OF 5:45 AM MON 2/11/19
* Let us know any precip status or changes in the comments *
For areas receiving freezing rain: Once a glaze begins, this requires a noticeable movement in air temperature well above 32 degrees to begin affecting the glaze.
INCREASING VEHICLE CRASHES? If your area is experiencing increased crashes, it is in part due to the previous salt application having lost its effectiveness after the first 90 mins of precipitation. Then road surface temps start to decrease if frozen precipitation is on-going as the treatment gets further diluted.
GROUND VS. AIR TEMPS: A covering of ice isolates the ground from air temp changes for some time, delaying how long it takes for improvement to develop. For areas along & north of I-70 & east to 95, temperatures not expected to break 32 until after 10 AM today.
WINTER STORM WATCH: Areas of northern MD into southern PA are also under a Winter Storm Watch, which is expected to be converted to a Warning prior to 4 PM. This indicates conditions begin deteriorating again as the PM commute gets underway, the same time elementary schools are dismissing in the 3-4 PM hour.
SHORT RANGE SIMULATED RADAR: Indications are a majority of northern MD counties will remain in an all-snow or all-snow/sleet mix through at least 9 AM today. With ice along the Route 32 corridor and rain further south to DC metro.
NWS Hourly for Cockeysville, MD in Baltimore County as a representative location for areas under freezing rain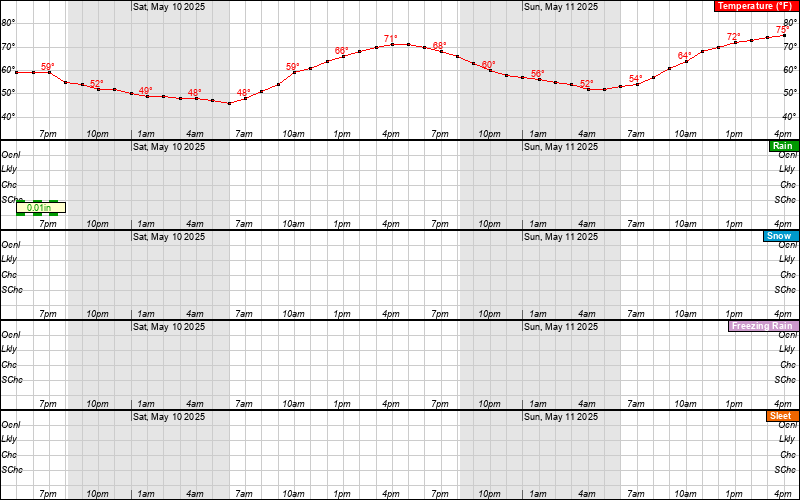 PREVIOUS STATEMENT FROM 9 PM SUNDAY BELOW
WHAT IT MEANS?

Resurgent cold air will be transported along east side of the Appalachians starting Monday early afternoon - and interact with a westward moving pulse of moist air from the Atlantic.
HOW MUCH IS EXPECTED? In addition to the 1-2" of snow/sleet and freezing rain expected overnight into Monday mid-morning, this second system to develop on heels of the first may produce a "mini-Kahuna" of heavy snow. Developing from 4 PM to 10 PM Monday, totals in areas under the Watch may exceed 6" in places, in just a few hours. These will be areas where limited changeover of sleet or freezing rain occurs, especially along and north of I-70 in MD up to the 76 PA Turnpike corridor.
WHAT WILL SCHOOLS DO?

Since Mother Nature is going to do her part to produce "ground truth" in the form of snow, sleet and freezing rain throughout Monday and into Tuesday, we expect many districts in Maryland, Pennsylvania and northern Virginia may close outright first thing in the morning. Opening on a 2-hour delay would be a significant logistical challenge in addition to hurtling head first into what will by then be a Winter Storm Warning to take effect at 4 PM same day.
WHEN IS THE SNOW COMING?

See below for onset time. Bottom of the post are details on the outcome for Tuesday.
FOR AREAS IN THE WINTER STORM WATCH

, we selected Frederick, MD as the representative location for how conditions will play out Monday into Tuesday.
A bit complicated is it not?
Facing a big decision that affects lots of people? If your company or organization needs more direct winter weather intelligence & advising, considering letting us help you work the storms together:
contact the FF team at this email
for more information.
3 or 4-day weekend?
Is it snow, slush, sleet or something else?
This picture illustrates the challenge for drivers of detecting what is really
on the
road when temperatures and precip type are changing rapidly.
Attention Powderhounds:
Are You Ready To Rumble?
- Based on the 1994 remix by the JockJams of the long-renowned announcers
call
"Let's Get Ready to Rummmbllllle
" as featured in 1995's Tommy Boy
UPDATE AS OF 6:30 AM SAT 2/10/19
PROBABILITY? High confidence of 80% that a widespread winter storm of moderate impact will affect most of the Mid-Atlantic from Sunday night into Wednesday morning.
PRECIPITATION? Multiple precipitation types starting with snow on Sunday night, transitioning to sleet, freezing rain, then rain - and eventually back to frozen again are expected. The cause will be temperature pattern that holds near 30 F in overnight hours, producing wintry conditions, followed by a few hours of just above 32 F at times, allowing for a change to rain in areas south of I-70.
TRAVEL?

Much MD west of the Chesapeake Bay, Virginia and Pennsylvania is likely to have disruption to travel for the AM commute all three days (Mon-Tue-Wed), with lesser impacts possible for PM commutes.
ADVISORY OR WARNING? Highly probable the NWS will be issuing multiple winter weather statements over a four-day period for a large area from the 95 corridor / DC metro / Northern VA to Baltimore, Philadelphia, New York and interior sections. Some areas may start with Advisories and could be upgraded to Warnings depending on intensity and type of precipitation.
TIMING?

A preview of the "kitchen sink" type weather to come is this NWS hourly chart from Monday morning to Wednesday morning representing what most areas from Interstate 66 north through DC & Baltimore to southern PA can expect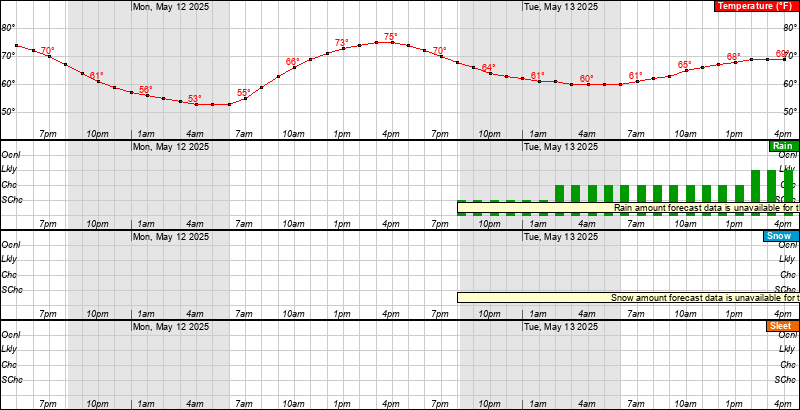 Will there be a big storm this year?
final battle to come, and underscores our answer to the big question on everyone's mind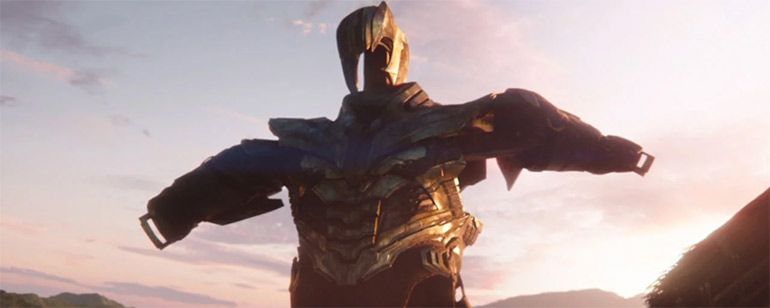 We think the bigger beast awaits us...
The current weather pattern indicates one major winter precipitation event for the Mid-Atlantic remains likely in the period February 15 to March 1.

Our rationale is that the high moisture content of multiple systems seen already this winter, and the probability of one or more significant cold waves to envelop the nation later this month.