AT LAST... IT IS QUIET IN THE WESTERN ATLANTIC FOR NOW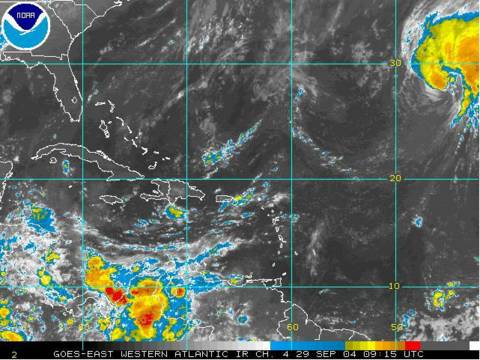 The only area of concern the next 7 days will be that tropical wave at the bottom of the map, as it moves northwest in the Caribbean toward the Yucatan. The swirl in the top right corner is Lisa, moving north and no threat to land. Jeanne is extratropical and spiraling off the New England coast... NOT where the computer models had her going originally.
So it will be nice and quiet for most of the nation over the next week, which is small consolation to the people in Florida who've had their lives smashed apart, but at least no storms.