9:30 PM Sunday 8/28/2005: This link shows changes in the cloud top temperatures within the central dense overcast and surrounding the eyewall. The colder the temperatures are
(-60 C or lower) indicate the storm is maintaining strength. If the tops begin to cool to less than -80 C, this is a clear signal the storm is about to undergo some strengthening, and will be revealed by a white colorization on this particular satellite loop.
As of this writing, the winds were 160 mph, with gusts to 190 mph. A strengthening cycle, similar to what happened with Camille, could push winds back toward 175 mph or higher. This will be evidenced by a tightening in the diameter of the eye, and if you are staying up tonight you'll be able to observe this.
7:00 PM Sunday: updates at end of this post. Please also view the "Latest satellite loop" link below the next two pictures.
1:00 PM Sunday: By now you know Katrina is a Category 5 monster, and there is no need to belabor the imminent horror that awaits this beautiful city and it's residents. In the time I was out this morning, the storm went from 160 mph to 175 mph. At this point, it does not matter how strong the winds will be, above 150 mph the damage will be unprecedented and catastrophic, what city planners and engineers have been fearing for years. Now that the storm has easily breached the Cat 5 barrier, rivaling Camille's 190 mph winds is not impossible, once it completes it's current and final eyewall replacement cycle. In remembering Camille, let's also not ignore all the other hundred of communities in the storm's path, those in Mississippi, Alabama, Tennessee and elsewhere who face equally an horrible next 24-48 hours.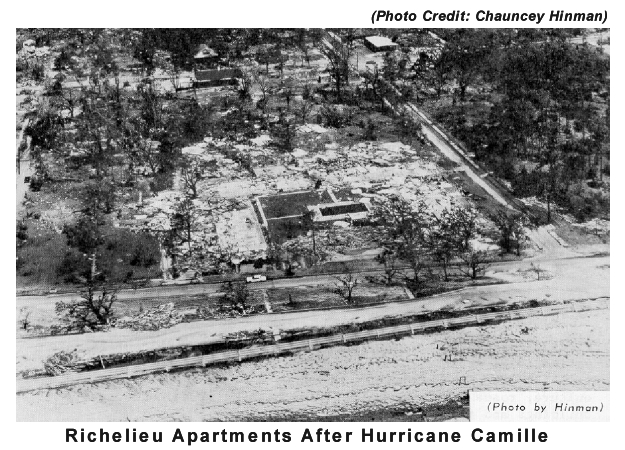 On this Sunday and every day for the next long while, I recommend you pray for all those in the path of this storm, and hope that by some miracle of grace, the city is spared what now seems to be a near certain doom. For the latest details on the ground, visit the
Times-Picayune newspaper website
. Early this afternoon I will conduct a roundup of the impacts and final meteorological analysis, as well as update the links for more ready access to the situation. If you have not already considered making a donation to an organization like the
Red Cross
, or by giving blood, your efforts will help save a life even while the storm is raging. Whatever was front page yesterday will seem trivial when the true nature of this society-altering event is brought to bear.
The following is text from a statement issued by the New Orleans National Weather Service. It is difficult to believe something of this magnitude is upon us, or that someone wrote this and posted it on a government website, so I offer the link in case you don't believe me. For those who think I am hype-mongering or doomsday forecasting, all I can say is that I am glad you are not in the path of this storm. If this thing misses, it will be the most collossal sigh of relief in a century. If it does not, we face a tragedy of unparalleled porportions in the history of the country.
URGENT - WEATHER MESSAGE
NATIONAL WEATHER SERVICE
NEW ORLEANS LA
1011 AM CDT SUN AUG 28 2005

...DEVASTATING DAMAGE EXPECTED...


.HURRICANE KATRINA...A MOST POWERFUL HURRICANE WITH UNPRECEDENTED STRENGTH...RIVALING THE INTENSITY OF HURRICANE CAMILLE OF 1969. MOST OF THE AREA WILL BE UNINHABITABLE FOR WEEKS...PERHAPS LONGER.
AT LEAST ONE HALF OF WELL CONSTRUCTED HOMES WILL HAVE ROOF AND WALL FAILURE. ALL GABLED ROOFS WILL FAIL...LEAVING THOSE HOMES SEVERELY DAMAGED OR DESTROYED. THE MAJORITY OF INDUSTRIAL BUILDINGS WILL BECOME NON FUNCTIONAL. PARTIAL TO COMPLETE WALL AND ROOF FAILURE IS EXPECTED. ALL WOOD FRAMED LOW RISING APARTMENT BUILDINGS WILL BE DESTROYED. CONCRETE BLOCK LOW RISE APARTMENTS WILL SUSTAIN MAJOR DAMAGE...INCLUDING SOME WALL AND ROOF FAILURE. HIGH RISE OFFICE AND APARTMENT BUILDINGS WILL SWAY DANGEROUSLY...A FEW TO THE POINT OF TOTAL COLLAPSE.
ALL WINDOWS WILL BLOW OUT. AIRBORNE DEBRIS WILL BE WIDESPREAD...AND MAY INCLUDE HEAVY ITEMS SUCH AS HOUSEHOLD APPLIANCES AND EVEN LIGHT VEHICLES. SPORT UTILITY VEHICLES AND LIGHT TRUCKS WILL BE MOVED. THE BLOWN DEBRIS WILL CREATE ADDITIONAL DESTRUCTION. PERSONS...PETS...AND LIVESTOCK EXPOSED TO THE WINDS WILL FACE CERTAIN DEATH IF STRUCK. POWER OUTAGES WILL LAST FOR WEEKS...AS MOST POWER POLES WILL BE DOWN AND TRANSFORMERS DESTROYED.
WATER SHORTAGES WILL MAKE HUMAN SUFFERING INCREDIBLE BY MODERN STANDARDS. THE VAST MAJORITY OF NATIVE TREES WILL BE SNAPPED OR UPROOTED. ONLY THE HEARTIEST WILL REMAIN STANDING...BUT BE TOTALLY DEFOLIATED. FEW CROPS WILL REMAIN. LIVESTOCK LEFT EXPOSED TO THE WINDS WILL BE KILLED. AN INLAND HURRICANE WIND WARNING IS ISSUED WHEN SUSTAINED WINDS NEAR HURRICANE FORCE...OR FREQUENT GUSTS AT OR ABOVE HURRICANE FORCE...ARE CERTAIN WITHIN THE NEXT 12 TO 24 HOURS. ONCE TROPICAL STORM AND HURRICANE FORCE WINDS ONSET...DO NOT VENTURE OUTSIDE!
Because a mandatory evacuation has been issued, the city initiates a procedure called "Contraflow" as shown here by a map from the Times-Picayune. It's the only way to get 1.3 million people out of a city with few escape routes.
How bad will the flooding be? Unprecedented in modern times, eclipsing the Johnstown Flood. The casualty count may eclipse Galveston, and that is a conservative estimate.
Computer models have already clustered on the nightmare scenario. Let's hope a last minute change occurs, causing the storm to weaken or miss the city. This computer model was posted by another weather blogger, Steve Gregory, on his wunderground.com site. As this is the first week of school for students in many areas, I recommend you read his updates for a good overview of the meteorology behind the storm. I may not have the time I would like in the next 24 hours to post on this storm, but Steve does.
I will provide sources and background for these estimates of the "downstream effects" of Katrina over the next few weeks and months,and will be adding to this list as I convert my notes from earlier today to this site. Please note that I am extremely concerned for the safety of all in the path of this storm, and in no way are these comments meant to project the image that I am "whining" about what the storm will do to me personally.
1. GAS PRICES: I have seen several reputable sources online and in the media state that this storm has the potential to temporarily add 20 to 30 cents per gallon nationwide. That means a national average of $3.00 in most communities. Home heating oil and natural gas will see further spikes of 40% to 50% between now and the start of winter delivery times this fall.

2. HOMEOWNER'S INSURANCE: I would be surprised if there is not a filter down effect of increase premiums nationwide to absorb what could be a $100 billion catastrophe.

3. COASTAL CITY RE-EVALUATION: In light of what is happening with the Superdome, many cities will be taking a closer look at their emergency evacuation procedures, especially for those less mobile and less able to quickly evacuate, such as the elderly, hospitals, special needs institutions, women's shelters, orphanages and nursing homes.
I have a long list of "analyses" regarding this storm, but with school starting tomorrow, just don't have time to write it all now.
Please use the comments feature if you have a particular thought or angle on this storm that you can add to this discussion.