This specialty forecast page provides collaborative team analysis of atmospheric, oceanic and current climate patterns in the

Northern

Hemisphere which may influence U.S. weather in the 1-2 week period ahead.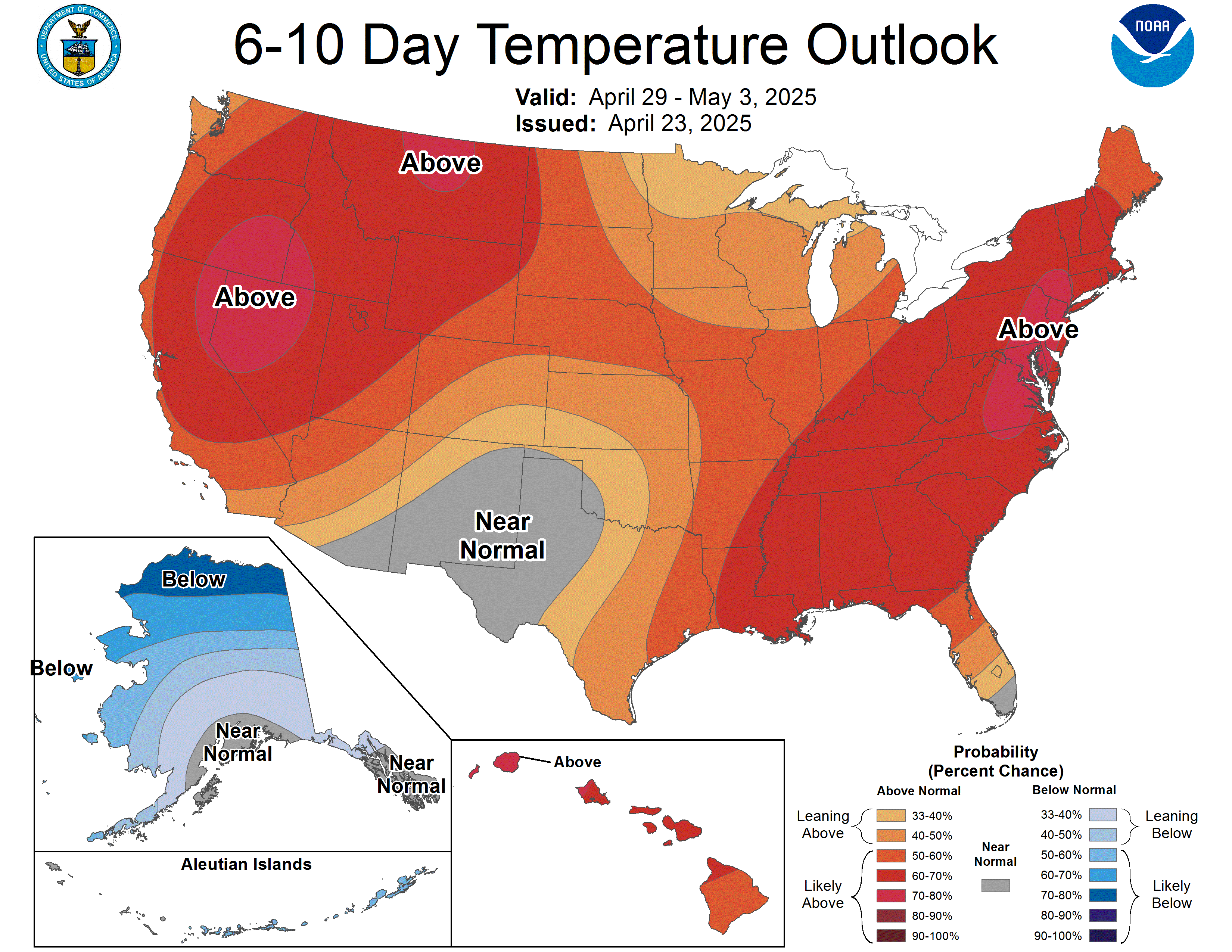 6-10 DAY TEMP PROBABILITY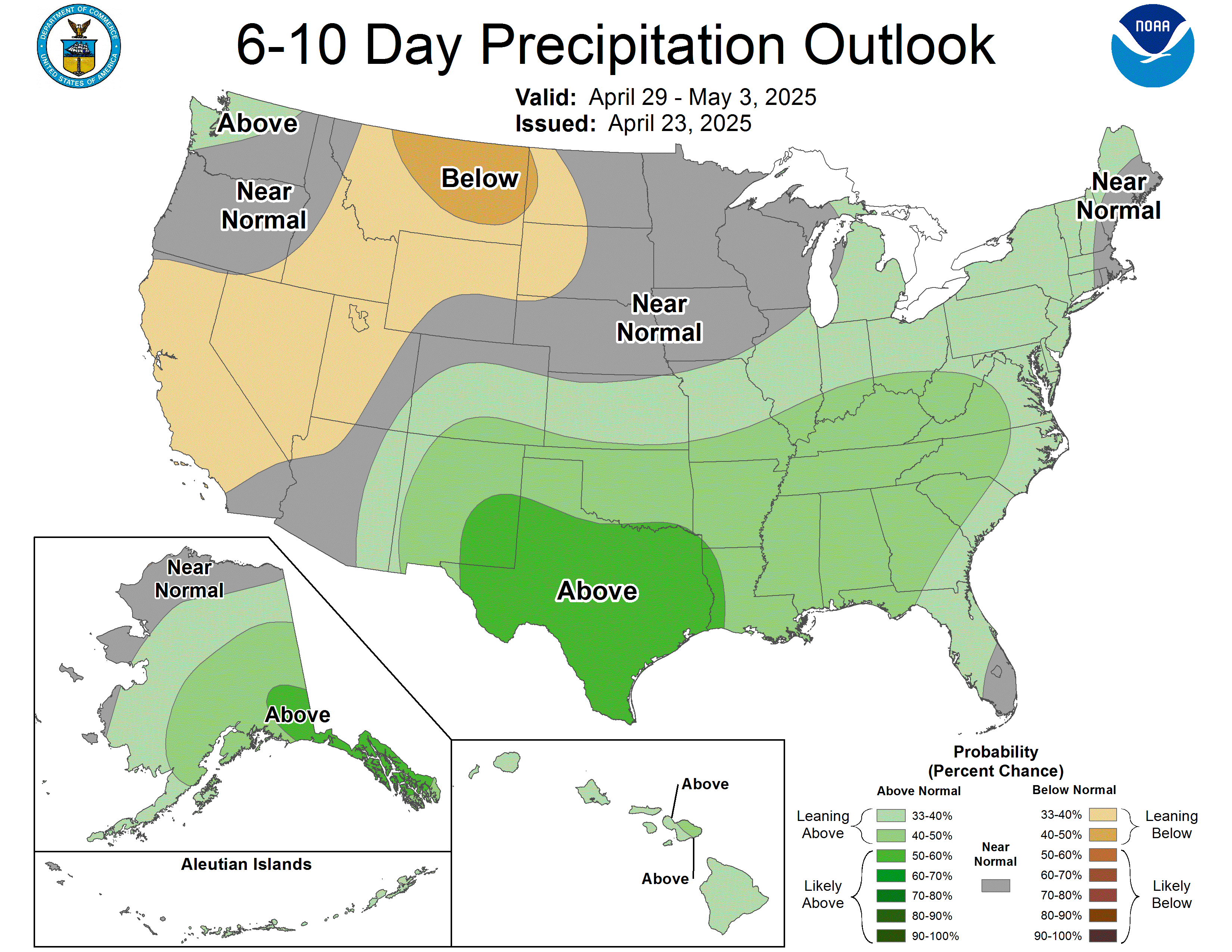 6-10 DAY PRECIP PROBABILITY
This weekly report shown below from October 15, 2011 is an example of the work provided by Long Range Forecast Coordinator Nic Robeson of North Carolina, Forecaster Jason Mitchell of Calvert County, Maryland as prepared on 10/13/2011. Contributors to this page include University of Oklahoma Meteorology graduate Greg Blumberg, Research Meteorologist Dr. Pete Winstead, Broadcast Meteorologist Justin Berk and Lead Advisor Rich Foot.
If you are interested in developing your long range forecasting skills on our team, please visit our application page and let's get it started.
Overview

As we head into next week, extended range computer models
project a strong storm system to sweep across the
Eastern United States. This system may bring heavy rain and thunderstorms to portions of the Ohio Valley, Mid-Atlantic and Southeast during the middle to end of next week. Additional details are outlined in the NOAA Extended Forecast Discussion as well as the U.S. Hazards Assessment.
Temperature trends
In the Southeast, severe thunderstorms could accompany the passage of this projected storm,
Mild temperatures would be observed ahead of a potent cold front.
Much colder conditions would surge southward from Canada in the cold front's wake. This possibility is indicated in the below normal temperature probability map shown above.
Atmospheric teleconnection trends such as those projected for the North Atlantic Oscillation suggest temperatures for the East may remain below average the remainder of October.
An upper level ridge should keep temperatures over the West Coast and Plains near to above average.
Rainfall relapse
As shown in NOAA's Climate Prediction Center outlook for the 6-10 day period ahead, above average rainfall is also expected to return for those areas of the country which need it the least, including the Northeast. The Southern Plains and Central Plains are likely to relapse back into a dry pattern with below normal rainfall probable in the 6-10 day period ahead.
About the Long Range Zone
Statements posted on this page are not presented as forecasts but projections based on review of projected data provided by NOAA.
Approximately once a week, a member of the Long Range Team will map out indications of upcoming weather patterns, including potential for future winter storm development, severe weather outbreaks, or extent and duration of a heat wave or a cold wave.
Regional forecast ideas regarding potential winter weather are analyzed by the Winter Stormcast Team for several days before being brought forward to our readers. Once a system is "inside 5 days"

from arrival in a certain area, the forecasts will become more specific, with ideas posted in our regional Winter Stormcast pages for the Mid-Atlantic, Northeast, Ohio Valley and Western Great Lakes.
RESOURCES FOR FORECASTING AND CLIMATE ANALYSIS