The Albemarle, Curritick and Pamlico Sounds;

Virginia Beach and Norfolk to Smith Point in the southern Chesapeake Bay;

Ocean City, Maryland, the state of Delaware;

Maryland counties of Carolina, Talbot, Dorchester, Wicomico, Somerset, Worcester

Southern and Central New Jersey

The City of Philadelphia and Delaware County, PA;

The entire Atlantic coast of New York State, including New York City;

Rhode Island and coastal Connecticut and the entire Massachusetts coastline.
Areas of the coast shown in blue above indicate Tropical Storm or Inland Tropical Storm Warnings, including:
The northern Chesapeake Bay from Smith Point and including Cecil County, MD;

The entire Baltimore, Washington and Richmond Metro areas;

All counties in Eastern Maryland on the Del-Mar-Va peninsula from

Portions of the South Carolina coast.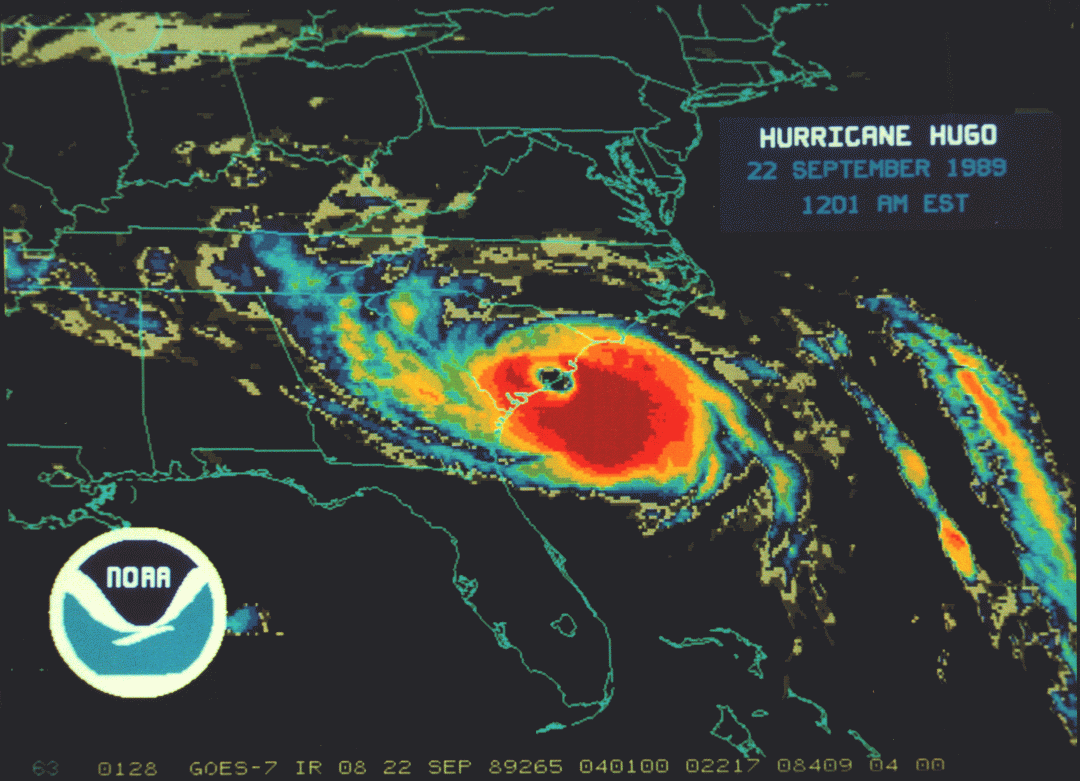 Our science advisors and professional meteorologists on the team wish to point out that in a large and powerful storm such as this, any decrease in sustained winds actually permits the wind field to expand significantly. Irene's current Tropical Storm-force winds extend outward almost 300 miles. A rapidly intensifying storm would pull energy toward the center of circulation and create the "buzz saw" effect seen in 1992's Andrew and 1989's Hugo. We don't need the current wind field to get any larger than it's current extent. If the core of strongest winds decrease, the dynamics holding the hurricane and tropical storm force winds begin to unravel. The result is a larger area of the coastline to experience tropical storm force or hurricane force winds even if a hurricane's maximum winds begin to decrease.
Think of it this way: On the boardwalk in Ocean City, Maryland, will emergency managers be able to tell the difference between 85 mph sustained and 90 mph sustained? They won't and neither would we. Until we all see a demonstrable easterly component to the track of Irene, it still a bad, bad situation for tens of millions of people. (Advisors Foot, Winstead, Lear, Krichinsky)