You have got to be kidding...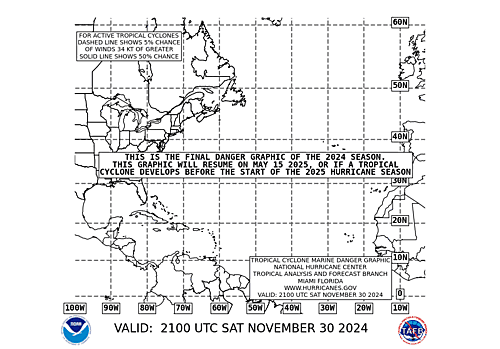 1:20 PM EDT 9/7/11 | IRENE RECOVERY, MARIA PREPARATION? As downpours from the remnants of Tropical Storm Lee make for a soggy recovery in many communities this week, the recent naming of Tropical Storm Maria has heightened concerns of another "here we go again." At first glance it might appear that Maria, identified in this morning's NHC advisory with winds of 50 mph, is projected to follow the same path as Irene. While long range 5-day hurricane track forecasts can have up to a 300-mile variance, there is a difference between Maria's future and Irene's past: The weather pattern since Irene has changed significantly along the East coast.
A major driver of recent pattern changes was, believe it or not, influence from a cyclone in the Gulf of Alaska that originated as a typhoon in the far western Pacific about two weeks ago. The remnants of that Gulf of Alaska low can still be seen on the Northeast Pacific satellite imagery. The resulting upper atmospheric kick in the flow has generated a deep trough in the western, strengthened a ridge in the southern U.S. which fueled the tinder-like conditions over Texas, and has allowed a trough to take shape over the eastern U.S. NOAA's Ocean Prediction Center shows that within 96 hours (4 days) the eastern trough may retrograde (back up) over the central U.S. This trough arrangement may provide the East coast with enough downstream flow to deflect the approach of Maria late in the weekend.
Maria's projected path does not take the Lesser Antilles, Puerto Rico or the Bahamas out of harm's way, so our multi-state Tropical Team remains on the task to forecast for impacts in these areas. For the U.S. mainland, our Tropical and Severe Teams concur that atmospheric dynamics, and the next cold front, may help steer Maria along a similar path Katia is following.
So this time, the best spin we have is to say Mother Nature is the one kidding us with Maria's path. We sure hope it's just a joke, for folks in the Carolinas, Mid-Atlantic and Northeast need all the dry weather they can get.