Who's down for an early Spring warmup?
REPEATING 50-DAY PATTERN OF TROUGHS AND WARMUPS
SINCE EARLY WINTER
POINTS TO EARLY APRIL
SURGE OF ABOVE NORMAL TEMPS IN EASTERN U.S.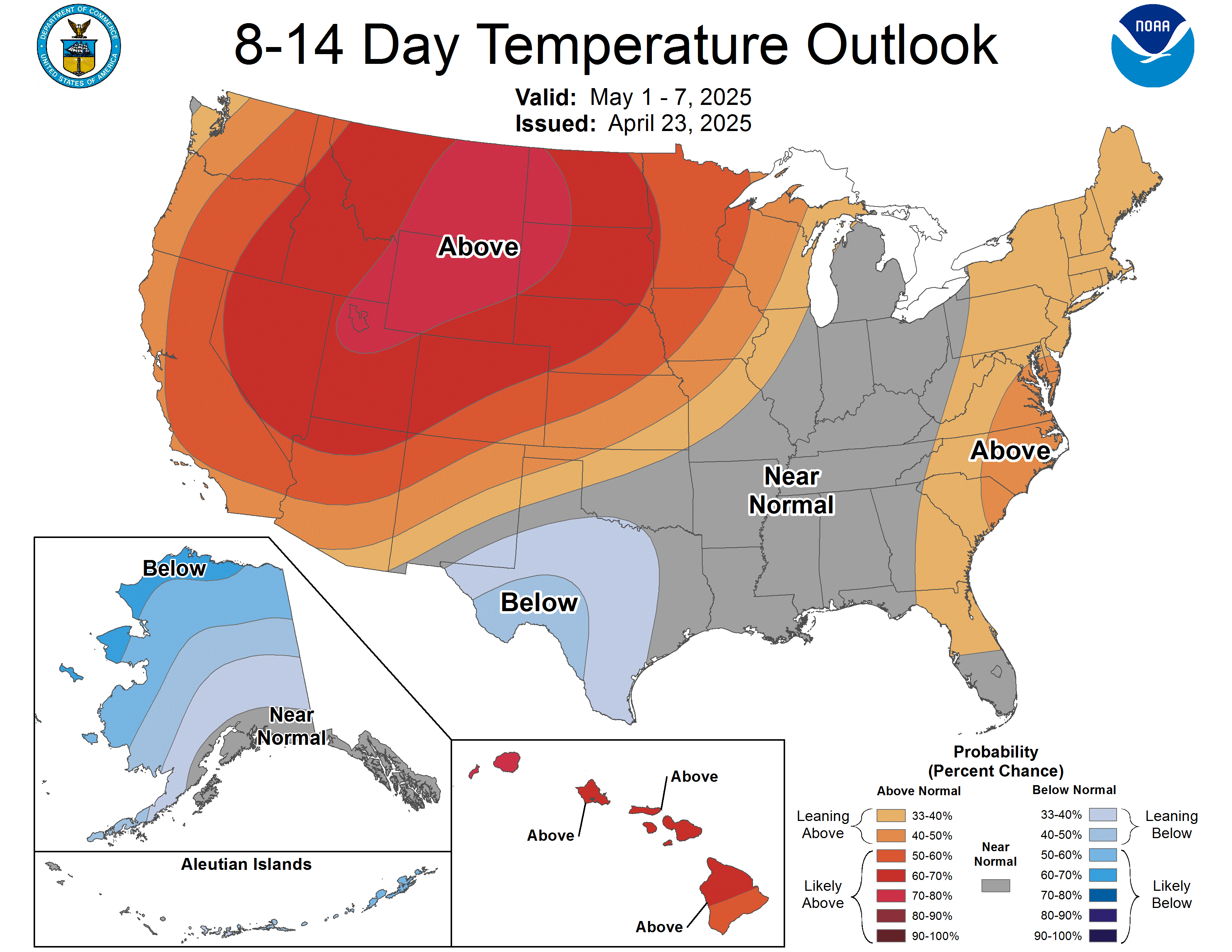 3/18/2013 (Forecaster Nic Roberson and the Long Range Team)
If you are ready to be "done" with the recurring cold spells, our team is with you on that!
We have been l
ooking down the road to pick out signs for what could lead to a nice warm up in the east toward late March and early April.
We offer this analysis of the pattern going back from early December, and moving forward to present day. these indicators.
(Image: 8-14 day temperature projections from the NOAA Climate Prediction Center)
A DECEMBER START Using the "Lezak Recurring Cycle" hypothesis (LRC) helps us find a starting point to the seasonal trends, in this case we go back to Dec 10 2012 as shown below. This image shows m

uch above normal temps can be seen across a good portion of the south east US into the Mid Atlantic.
A JANUARY REPEAT Going forward 51 days from that period brings us to Jan 30, 2013. Take notice of

how the orientation of the upper level troughs in both situations led to more above normal temps in parts of the East -- for both mid December and end of January.
WHAT IS NEXT?

Going forward from late March into early April, we expect to see this trough arrangement to repeat once again, giving rise to another warm up ahead of it, propagating East with time. The warm spell will likely start in interior sections after Easter, and reach the coast by start of April. However, one area that may yet escape this warmth may be upper portions of the Northeast, which could still be under heavy snowcover by then.