Collaboration
is the New Chivalry
Part II of our 10th anniversary series
After the town of Joplin, Missouri was utterly leveled by an EF-5 tornado in May 2011, many distant families and friends could not reach their loved ones amidst the total destruction.
With the local power grid devastated, and cell service jammed, communication for some was difficult to impossible. One Maryland resident had been trying desperately to learn the whereabouts of her family, and left a comment on our central Maryland Facebook page about her plight.
Then Forecaster Greg Jackson, a soon-to-graduate high school senior from Carroll County, Maryland, noticed her plea and reached out. Within just 30 minutes, after quick collaboration across members of the team, Greg connected the reader to a Red Cross resource working in the vicinity of her family. Shortly thereafter, the reader's family had been found - alive. Here's a link to our Facebook transcript from May 23, 2011.
Greg was 18. He was busy preparing for graduation to unfold in just a few days. He didn't have to make that connection, nor did he boast about it afterwards. But he did selflessly demonstrate a set of values inherent across our team to this day. It could be considered a mission of honor not unlike early Medieval codes of chivalry as originally developed in the 12th century. Later, English poet Geoffrey Chaucer, branded into society's mind the image of the knight in his famed 1387-1400 collection of stories known as The Canterbury Tales. Yet, many knights never lived up to the ideals opined by Chaucer, and history was forever changed. This begs the question:
What relevance do thousand-year-old ideals have in a technology-charged, app-driven culture?
Our team has learned the past decade these seemingly forgotten virtues of true chivalry remain as important now as when early monastic knights took a solemn vow to protect pilgrims on simple journeys to the Holy Land. Today, we seek to embody the practical truths of this knightly mission: Maintain a foundation of ethical conduct in our service to civil society, by living a life that puts others' needs ahead of one's own. For our team, it is the course of using sound, collaborative science to inform and educate the public, and doing our part to help save lives and protect property.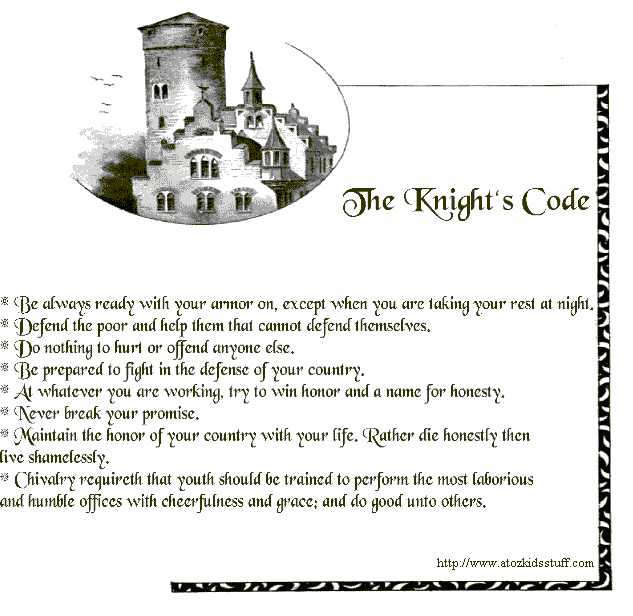 Forecaster Greg and that concerned reader searching for family will probably never meet. Yet, their lives, and ours, are forever changed, because a Squire put down his sword, and extended his hand to someone in need.
If you, your family, company or organization would like to learn about what our forecasters could do to help in the dark hours, and the bright ones, our Advisors welcome your inquiry: team@footsforecast.org
Authentic Weather
for a Civil Society