Help Is On The Way!
(by the end of next week...)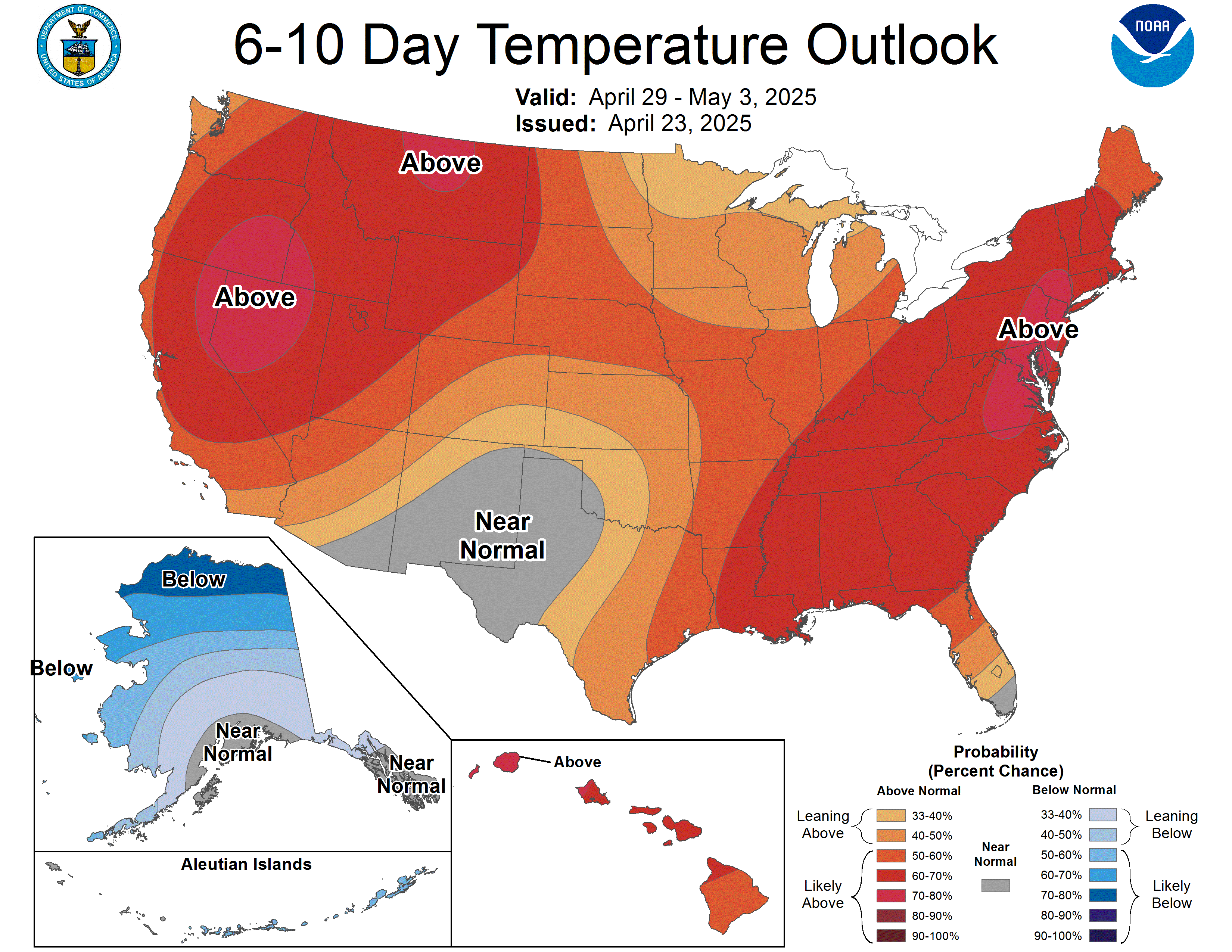 9:14 PM SAT 2/15 - On this Valentine's Weekend, let's have some good news for change, shall we? For the storm weary East, we have two words for ya: "BERMUDA HIGH."
The Climate Prediction Center shows that the current pattern is expected to reverse by late next week, with a strong Eastern ridge replacing the current cold, trough regime. This will allow your summertime friend the Bermuda High to begin establishing offshore.
The red color swaths indicate an 80% probability of temperatures above normal for the period starting Thursday Feb 19 and extending until at least Feb 25. While will rapid snowmelt and some flooding may occur, at least the temperatures will be a welcome change from the recent weather whiplash! Now,
THAT's a forecast to LOVE!
STILL GOT YOUR POWDERHOUND SPIRIT?

Don't just watch the snow, now you can fully immerse yourself in it with our LIMITED EDITION 10th ANNIVERSARY ZIP-UP OR PULLOVER HOODIES! Our online store is live and ready for you

at
http://store.footsforecast.org
.
ORDERS PLACED THIS WEEKEND are shipped next Wednesday for delivery on Thu or Fri.
LAST WEEK WE SHIPPED over 10 orders via UPS that were delivered NEXT DAY! Thanks to all those who ordered!
SHIPPING for February 2014 is only $7 for 1 item and $12 for 2 or more items. NO handling or processing fees. ;-)

Spring seasonal designs are coming! (for those who are DONE with this winter!) Get ready to

style your way from WINTER into SPRING!
Are You SERIOUS ?!?
This. Has. Got. To. Stop.
4:14 PM 2/14 -
We realize last night's bowling ball of snow rolled over the forecast (and you) giving areas in Maryland, Delaware, New Jersey and Eastern PA an unexpected second helping of snow before they were done cleanin up the first. We won't let that kind of surprise sneak by this time...if it tries to while you're asleep tonight!
A HEADS UP
-- Several short range m
odels that accurately "nailed" a good part of the last storm are showing quite a bit of liquid for the early Saturday AM event. This is not a "guarantee" but a notification that this data is showing up in forecast models for something barely 12 hours away.
For now, we want you to know that, in the central Maryland region the following is possible if tonight's round overperforms like many events have this winter in that area:
AROUND 1" for areas nearest the water, including Anne Arundel County and Southern MD.
ANOTHER 2-4" is possible by daybreak Saturday for along and west of the I-95 corridor including much of southern Baltimore County and Howard County.
AT LEAST 3-4" for the areas in blue including northern Baltimore and Harford County, Carroll, Frederick and Montgomery Counties.
WHY IS THIS A BIG DEAL?

Because some of these locations received 8-10 INCHES LAST NIGHT!! Even an inch and another round of snow-covered roads is a big deal at this point.
It is not unrealistic to say that with temps going below freezing tonight and snow falling overnight, we believe this has a good chance of "surprising" you and forecasters alike with the amount of snow that could show up by Saturday morning.