"So I'll say a little prayer,
and hope
my dreams will take me there..."
-lyrics from My Love, by WestLife (VEVO Music Video)
Image credit: VEVO Video & Westlife Productions
4:00 PM EDT 3/19 - We know it has a very rough winter for many, and like these words from
Westlife
's song "My Love" seeing bl
ue skies and nice conditions again (for more than one weekend) is a common desire for all of us.
At least Thursday into Saturday will be the respite you need, and tomorrow, we celebrate together having completed the journey out of winter. The real question going forward: W
hat is next for the winter that seems to know NO end?
Our Long Range team has been examining the situation going forward for the next two weeks, and several indications are clear, as shown in the Climate Prediction Center's 8-14 day outlook: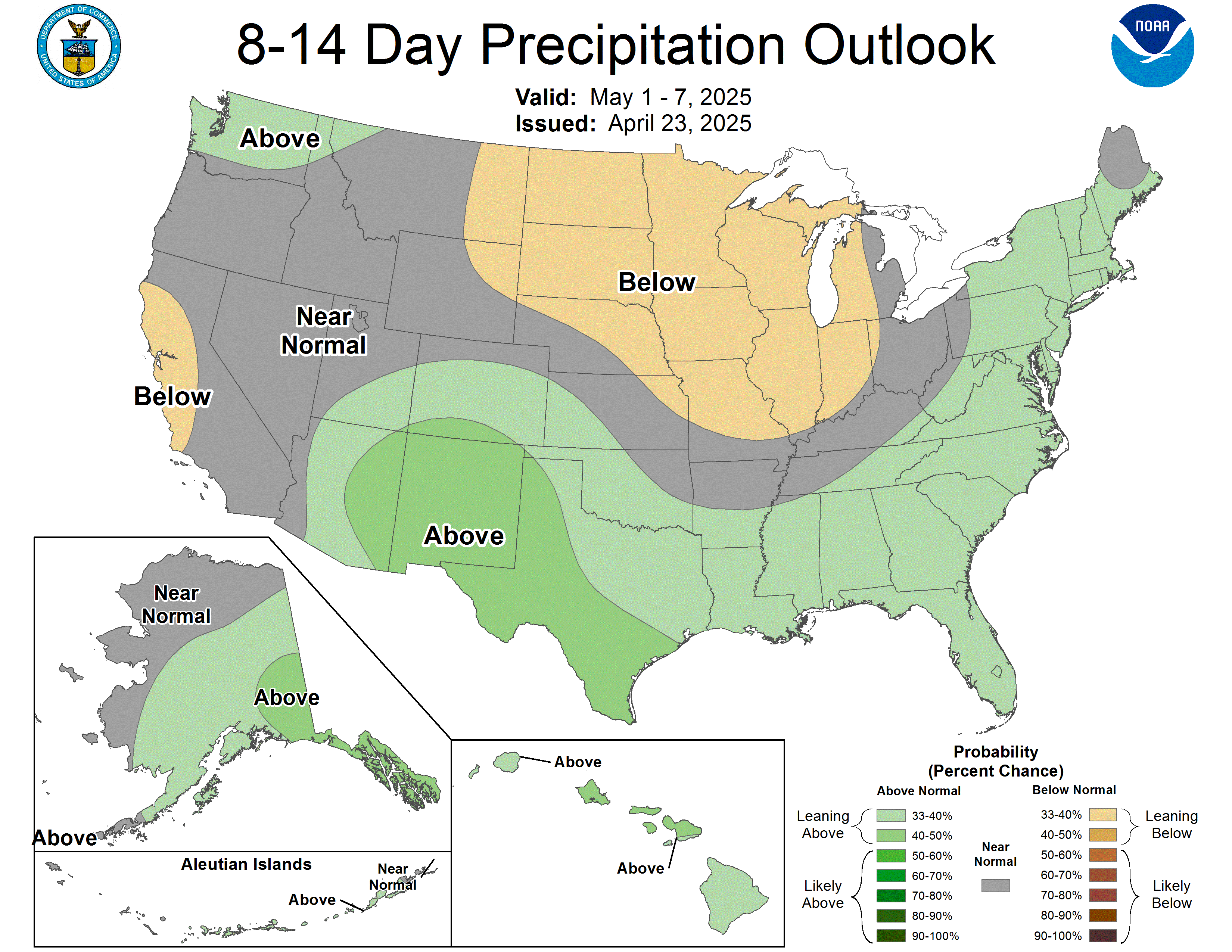 PERSISTENT WAVES OF COLD AIR

will continue to dominate the weather pattern for the Eastern U.S. What's responsible for this? Deep snowcover in Canada, keeping in place that new villan we love to hate: The Polar Vortex. Meteorologists such as WeatherBell.com's Joe Bastardi have indicated this next Arctic outbreak may be the coldest start to Spring the Eastern U.S. has seen in over 50 years.
NOT CONCERNED YET? What if we told you that the "analog" charts from the Climate Prediction Center for next week show a date that would make ANY school official stop in their tracks and say, "What did you say?" March 13, 1993 is being listed as the #2 most similar scenario match from a large scale perspective for the period March 24-29.
SNIPPETS FROM NOAA (for Powderhound eyes only)
"AT THE VERY LEAST, POTENTIAL EXISTS FOR UNUSUALLY FAR SOUTHWARD EXTENT OF SOME WINTRY PCPN FOR LATE MARCH...GIVEN COLD SECTOR TEMPERATURE ANOMALIES OF 10-25 F BELOW NORMAL.  AT THE VERY MOST THE POTENTIAL EXISTS FOR SRN/NRN STREAM INTERACTION TO FORM A LATE SEASON MIDWEST TO ERN US WINTER STORM DAYS TUE/WED." (Image below: Day 5 Surface Projection from the WPC. Note positioning of the Highs & Lows)
Climate Prediction Center, US Hazards, as of 3/19:
"MODEL GUIDANCE INDICATES THAT TWO STRONG SURFACE HIGHS (1040-HPA) ARE LIKELY TO BUILD SOUTH FROM CANADA DURING THE NEXT WEEK. MUCH BELOW-NORMAL TEMPERATURES ARE POSTED FOR THE NORTHERN GREAT PLAINS, MIDWEST, AND GREAT LAKES THROUGHOUT THIS PERIOD. SUB-ZERO MINIMUM TEMPERATURES ARE EXPECTED ACROSS THE UPPER MISSISSIPPI VALLEY ON SUNDAY MORNING, WHILE FREEZING TEMPERATURES SPREAD AS FAR SOUTH AS THE SOUTHERN GREAT PLAINS, OZARKS, AND OHIO VALLEY. THE MUCH-BELOW NORMAL TEMPERATURES ARE FORECAST TO SHIFT EAST TO THE MID-ATLANTIC AND NORTHEAST BY EARLY NEXT WEEK

."
WHAT'S THIS MEAN?

A cold and stormy pattern will keep the East locked in an unpleasantly delayed arrival of Spring, until the Canadian snowcover can begin to decrease. Another way of saying it is that now you know the meaning behind us "saying a little prayer, hoping dreams will take us there, where the skies are blue, to see you once again."
Hey, at least it's not March 1958!
(at least, we hope a repeat isn't in the cards)
(TEAM NOTE: FOR A SPECIAL REPORT ON HOW SNOW CAN BE END UP SO HEAVY THIS LATE IN MARCH, AND THE TECHNIQUES USED TO FORECAST SNOW, SCROLL DOWN TO OUR SPECIAL REPORT BY

FORECASTER KATE O'BRIEN

AT THE UNIV OF MD - COLLEGE PARK & OUR CAPITAL REGION TEAM.
IT'S A WEATHER LESSON WITH AN IRISH SMILE!)
10:15 AM 3/17

- On this Whiteout of a St. Patrick's Day in the Mid-Atlantic, we can take solace in one historical improvement: You're not facing 20-40 inches of heavy wet snow and 2 MORE weeks of school closings!
This week 56 years ago, as a few of the seasoned Powderhounds here remember, there was a tad more snow. Imagine the impact now had a storm struck LIKE THAT at the end of THIS winter?!? Thankfully that history is not repeating, but we have not exactly had a pleasant go of it in 2014. As Advisor/Exec Director Mr. Keith noted earlier, "What lovely Winter we are having this Spring. (sigh)."
PRESENT DAY

- Welp, it's snowing again in _______________ (insert metro region for the Mid-Atlantic). Areas from ______________ to _____________ have at least 4 inches and many readers in __________________ are reporting over 6" with snow having just recently stopped monsooning out of the sky. Note: You could add almost ANY town and it would work. What's next? Precipitable water values remain around 0.50" for the next few hours, which points to another 2" for areas where snow is currently moderate to heavy. (Yep, that would be most of you.)
REST OF TODAY

- Though temperatures are going to stay sub-freezing for areas north of Washington DC, the magic of March sun angle is already at work on the roads! There is potential for back edge snow to continue clobbering the Maryland eastern shore, SE PA and southern NJ until Noon, so amounts may end higher than expected there, another 1-2" is not impossible. Let us know your local reports!
"WHAT

IS

IT WITH YOU??

" We apply this classic line from Dr. Leonard "Bones" McCoy in Star Trek VI to our current winter which knows no end. We will be addressing the situation on WHY this has been such an unrelenting season (it's more than just the much-bandied about "Polar Vortex").
The real question coming off of the March storms in years like 1942, 1958, 1993 and 2014 storms is--

"How can it snow so heavily like this in late March??"
To better explain the interesting dynamics of how snow is produced at this time of year, we offer this special report from Forecaster Kate O'Brien of our Capital Region Team. Kate is a senior in Atmospheric Science at the University of Maryland, College Park. Her report was written Sunday afternoon and we post it here to see how well it turned out!
"It's sound-ing a lot like snow!"
Lucky 7" in Dundalk, MD on 3/17- so named for a town in yes, Ireland.
Greetings everyone from the Capital Region Team! This is Forecaster Kate, and for this special report I would like to bring our readers behind the scenes of a weather forecast and analysis of an atmospheric sounding that were used to forecast the St. Patrick's Day snow event.
A sounding represents what the weather conditions are at different levels of the atmosphere for a column of air above the ground location.
Why is this important? One simple reason!
By knowing what is happening above the surface, we can predict surface weather a lot easier!

This sounding shown left is being forecasted by the NAM model (or the North American Mesoscale model) for 8 AM tomorrow (Monday) in Washington, DC. For starters, altitude is often described in pressure surfaces (not height) in meteorology, due to the fact that that pressure decreases exponentially with height in the atmosphere.
We see the different pressure surfaces along the left-hand axis of this sounding: 1000 hPa (near the surface), 850 hPa, 700 hPa, etc. (hPA stands for hectoPascal, a measure of atmospheric pressure.)
LEARNING HOW TO SOUND, Part 1 -
Temperature
Along the horizontal axis is temperature in Celsius (where 0C is the freezing point of water). Four different lines originate from this axis. For simplicity, I will point out that the right- slanted diagonal lines are atmospheric temperature.
The solid red line represents temperature and we see two important features of temperature on this map.
1) The temperature is below freezing for the entire profile. Snow can be formed high in the atmosphere without melting, as every level of air will be below freezing from the tropopause to the surface, snow will be able to fall to the surface.
2) A temperature inversion – an increase in height with temperature- between 900 hPa and 750 hPa can be seen on this profile.

This temperature inversion will keep the atmosphere stable during the storm and will be associated with the snow-producing stratiform clouds expected for this snow event.
LEARNING HOW TO SOUND, Part 2 -
Dew Point & Winds
The solid green line represents dew point temperature. The closer the dew point temperature is to the air temperature, the more saturated the air.
The dew point temperatures and air temperatures are on top of each other in the temperature inversion layer,

which means that the water vapor in the air will condense as snow and precipitate out of the atmosphere as snow! Powderhounds rejoice!

Along the right of this sounding we see wind speed and direction. Near the surface, winds will be coming from the NE at approximately 10 MPH. A shift to westerly winds occurs around 800 hPa. The strongest winds – about the height of the jet stream – are occurring near 250 hPa.
THE RESULT?

A snow sounding for all to see!

As we can plainly see on this St. Patrick's Day O'White-- what we saw in the sounding turned out to be correct! We hope you enjoyed the snow if you could, and our report about how we use science to make the predictions we do.
From Forecaster Mike Natoli, with 4.4" of Shamrock Snow in Bel Air, MD
(Forecasters Kate O., Mr. Foot & the Winter Stormcast Team)