OUR LONG RANGE TEAM EXPECTS THE COOL DOWN TO CONTINUE
INTO EARLY MAY, THEN A POSSIBLE RAPID INTRODUCTION
TO SUMMER-LIKE WEATHER BY MOTHER'S DAY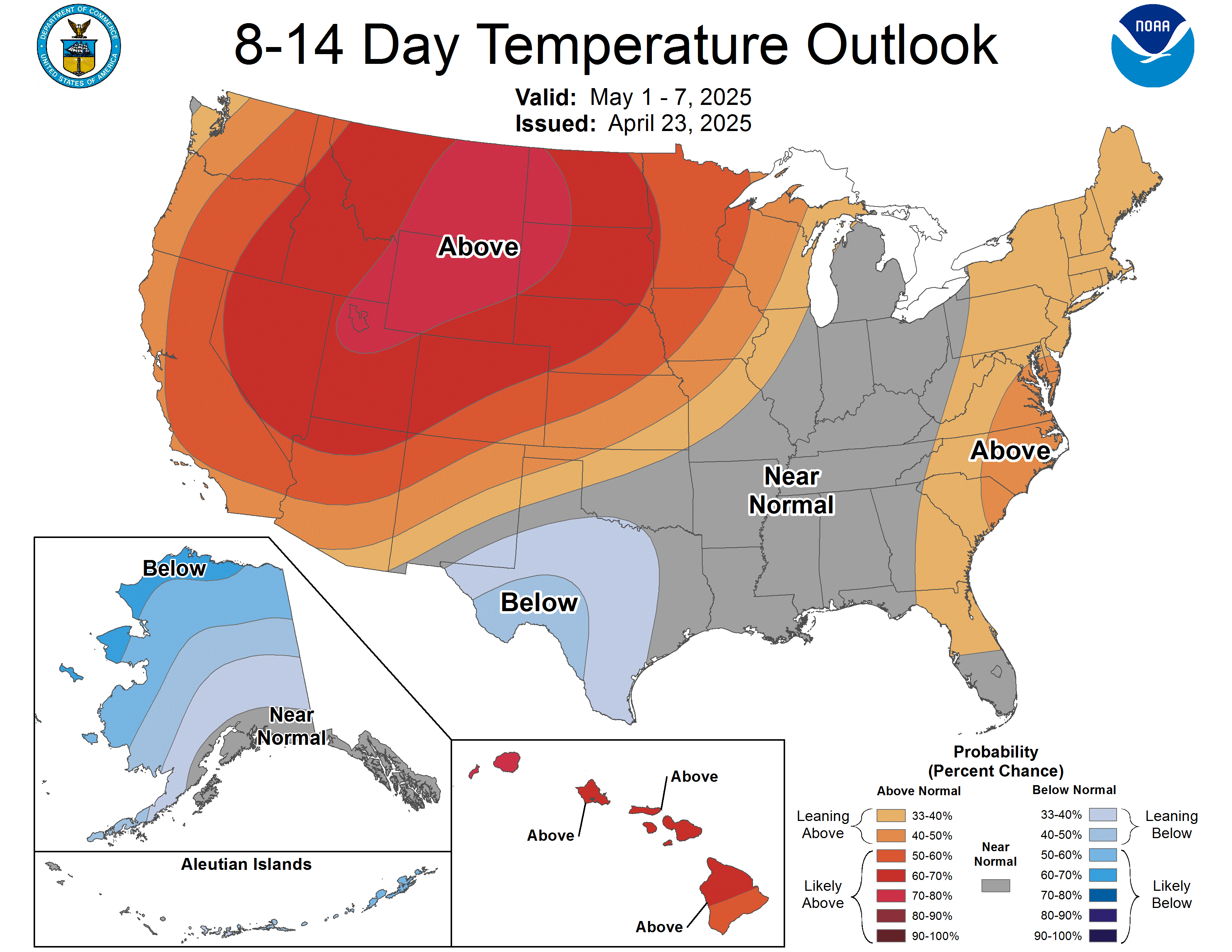 8:15 PM EST 4/21 - If you've never heard of the "Rubber Band Theory" of long range forecasting, our short version is below. The concept was first attributed to Dr. Joel Myers, founder of AccuWeather. (Note: This is the geek side of the rubber band theory, there is a well-developed body of work on this idea in how men & women behave in relationships... something way more complicated than weather.)
The Rubber Band Theory (in weather) goes as follows: The longer duration of an abnormal weather pattern (such as below or above normal temps), the more likely that when that pattern eventually breaks, it does so violently and in a short period of time. Much like a rubber band will snap back more rapidly the longer it is stretched apart.
This year, if the theory is correct, the seemingly endless parade of blue colored long range maps will come to an abrupt end. What we believe will follow by Mother's Day is a "snapback" to much hotter conditions - and temperatures in this scenario go WAY above normal for much of the country.
How viable is this idea? Only time will tell. If life experience is to be counted as worthy of inclusion in the climate record, this writer remembers like yesterday a searing hot April day in 1985-- the 24th to be exact, when temperatures during a Spring track meet soared to 94 F in suburban Philadelphia.
The very next year, on the same day, it snowed 2 inches-- April 24, 1986. Let's hope this time the snapback goes in the hot, not cold, direction!
Forecaster Foot, Long Range Coordinator Nic Roberson and the Long Range Team