Time for a "
Breakthrough
"?
8:15 AM EST 11/29
-
With a mostly tranquil rest of the Thanksgiving weekend upon us, it's time to ask the real question looking ahead:
What kind of weather pattern is going to breakthrough next?
PHOTO CREDIT: Mr. Timothy Butz of Howard Co., MD
THE BAD NEWS:

The "atmospheric river" pattern of this last storm could be a sign of things to come. At one point, the storm's moisture plume reached all the way to the Equator! Add extra fuel from a resurgent El Nino, bring in some good ole' Siberian High pressure systems - and by end of next month, a stormy sequence may be rolling once again across the Eastern U.S.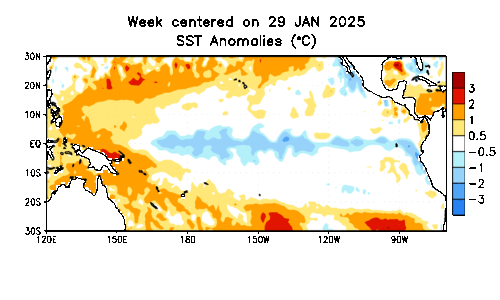 PLOWING FORWARD:

The El Nino factor will strongly influence to the long range forecast going beyond December. Recent evidence can be seen from Fall 2009: Temperature anomalies in the crucial Region 3.4 where El Nino is gauged continued a steady rise right into mid-winter before peaking in January. If that happens this year, the second half of the season will be, let's say, "enjoyable" for Powderhounds! ;-)
HISTORY TRIP! For our more "seasoned readers" who would like to see the impact El Nino on the winter pattern, go back and take a look at what we said on January 24, 2010. Those were the days, eh?
STAY IN THE KNOW, WITH ALL THINGS SNOW:
If you want to get exclusive first access to our long-range analyses and projections this winter, join the "Powderhound Club." Just send us a simple message to
winter@footsforecast.org
to receive your first FREE copy of the
Powderhound Insider.
FOR NOW:
Let's just enjoy the relative calm of the Thanksgiving holiday weekend
(um, not including the shopping part). Despite the chill of today highs in most of the Mid-Atlantic and Northeast barely nearing 40 F, better conditions are coming Saturday and back to about seasonal on Sunday around 50 F. At least weather for trip home Sunday will be much improved than the trip up Wednesday! A pleasant holiday weekend to all and safe journeys!
(Right: NOAA Surface map forecast for Sat-Sun 11/29-30)
Mr. Foot and the Long Range Team