"Do You See
What I See...?"
DISRUPTIVE COASTAL WINTER STORM POSSIBLE FRIDAY TO SUNDAY. AREAS AFFECTED INCLUDE
THE TENNESSEE VALLEY, CENTRAL/SOUTHERN APPALACHIANS & MID-ATLANTIC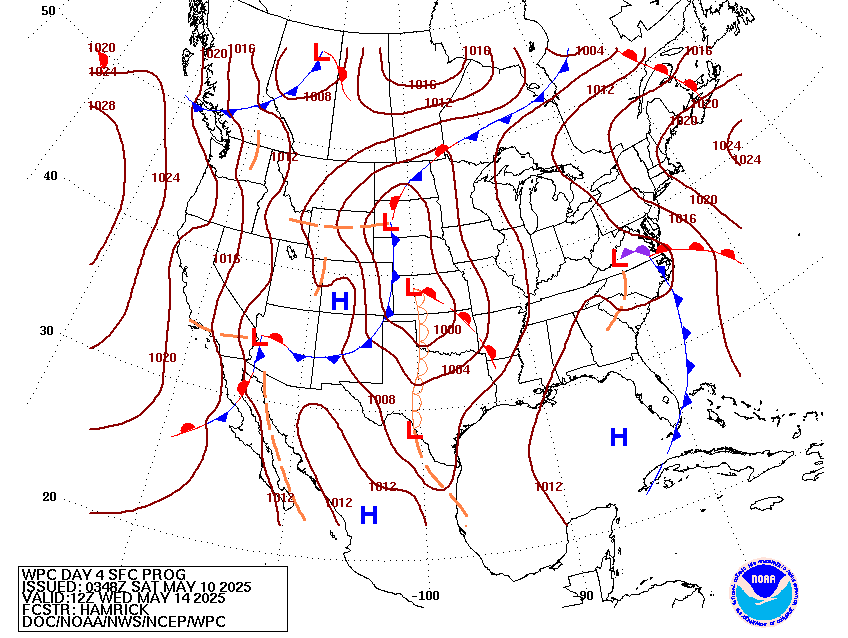 Some computer models show the storm would move more quickly out to sea after crossing the Southeast, while others bring accumulating snow to the interior Mid-Atlantic and I-95 corridor.
Lack of large scale Arctic air should prevent the system from becoming high-impact, but travel

and commerce will be affected Friday into Saturday for the eastern third of the U.S.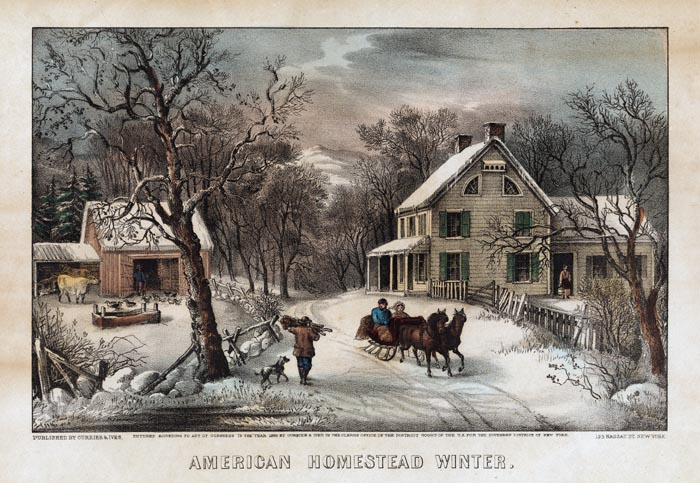 10:55 AM 12/16

- With festive times upon us, many "seasoned readers" are reminiscing about wintry Decembers of the recent past. Do you remember the exciting times 5 years ago this week, prior to the 12.19.2009 Big Kahuna that doused the Mid-Atlantic with 1-2 feet of snow?
We know Powderhounds long for those classic "Currier & Ives" moments with trees sparkling from recently fallen snow and a mantle of white glistening in the night. Rest easy friends of the fluff, we have a long winter ahead, and chances aplenty for that lovely weather and a sleigh ride together for two.
Overnight, the more well-known computer models such as the European trended our future storm toward a less impactful outcome, but still has a scenario producing accumulating snow for the I-95 corridor.

The Global Forecast System is delaying the onset of precipitation until Saturday, and extending it into Sunday, as well introducing more mixed wintry precip to include rain and sleet at times.

With precip possibly lasting intermittently to Sunday as indicated on the NOAA Weather Prediction Center's National Gridded Forecast Maps, it should be noted that refreezing of standing water may become an issue Sunday night as temps drop to the mid 20s across areas expecting snow -- including most of the Mid-Atlantic.

Our Winter Stormcasters had an intriguing chat this morning on the similarities and differences between this upcoming event and the "Surprise Snow" of January 30, 2010 for the DC-Baltimore-Philly metro areas and interior sections. Are there comparisons that raise concern? We will outline those ideas in a new post this afternoon. We don't think there is "6 inches of partly cloudy" in the near future, but then again, stranger things have happened in weather before.
7:00 PM 12/15
-
With the potential of a significant early winter kickoff storm becoming more likely, we want to begin outlining some key points to ponder heading toward the last weekend before Christmas:
ONLINE SHOPPING TO AVOID THE RUSH?

We URGE you to place order with online retailers immediately, and get it into the shipping stream before this storm affects inter-state commerce. Remember last Christmas, and the major problems that occurred with Amazon, UPS, Fedex and other shippers or retailers?
If this storm produces heavy snow on Saturday, ordering online because you can't go out may not expedite some orders--- and could actually delay arrival until AFTER Christmas. How do we know this? It's a little known secret that one of the senior forecasters works at UPS. We have a sense of what the holiday shipping volume is, because some of us are unloading your packages! Monday December 22 may be one of the highest volume days of the year...
Now just imagine if a big storm keeps some shoppers at home on Saturday, and they order online instead, expecting packages to arrive problem free by Tuesday...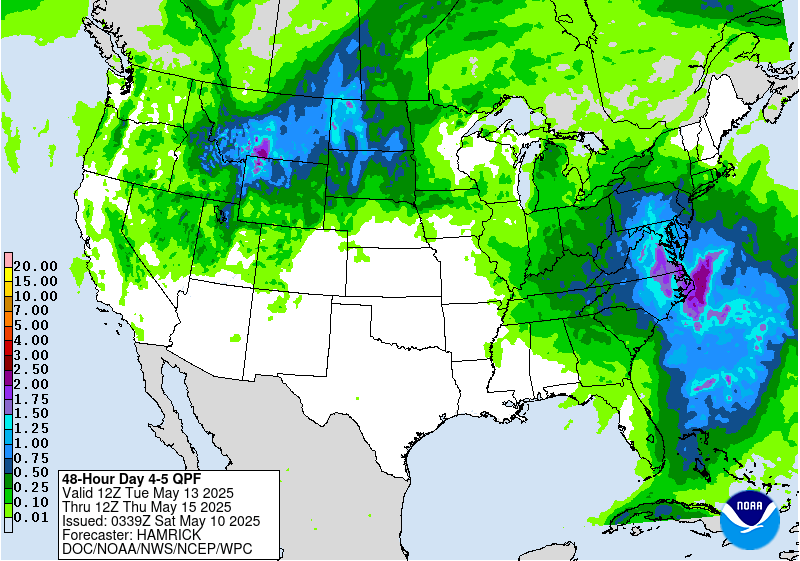 SNOW, RAIN or WHAT?
Computer model indications point to a widespread precipitation event for most of the Mid-Atlantic. While it's too early to say with certainty how much snow or where the heaviest will be, we can say
by Saturday morning, most locations from the I-70, I-83 and I-95 corridors in Virginia, Maryland, West Virginia into southern PA have a strong chance of seeing accumulating snow.
HOW MUCH LIQUID?
The latest liquid projections from the NOAA Weather Prediction Center should be a strong indication most of us are in for something wet or white this weekend, as noted in the current Day 4-5 map below. If you add the projected amounts for you area from the map above for Thu night - Sat night, to the second part of the storm for Sat night - Sunday below, that gives you a general idea of liquid amounts.
As a representative location, we estimate BWI Airport will see about 0.55-0.60" of liquid in this event. That and other data will be refined further as the weekend nears and a better sense of storm outcomes becomes more clear.
STAY IN THE KNOW -- BEFORE THE SNOW!

If you would like to become a "Powderhound Insider" and get exclusive, specialized advance briefings from our Winter Stormcast Team this season, send us a simple message to: winter@footsforecast.org. You'll get a sample of free services to review with this storm as a perfect test to see if our info will be useful for you. We look forward to working the storms with you!
3:00 AM 12/15

- With just 7 school days left in December for most districts, and less than 10 days for the retail and shipping industries to "get it done" before Christmas -- that ONE THING which would wreak havoc on their operations is showing up on the Long Range maps:
Since this potential result remains outside our traditional 5-day mark, we can only say it is possible that on or about December 21 - some readers in the Mid-Atlantic, Appalachians and Northeast may get to see that most authentic of all weather events : White in the winter night.
We will have additional analyses and projections later today.
Forecaster Foot and the Long Range Team