"The sun doesn't shine, the world doesn't turn."
6:30 PM EST 12/1
(By Kentucky Team Lead Forecaster Chris Reece & the Lead Story Team)
For those who frequent this website and our team's regional or metro Facebook pages, we know there are times when a gap between updates causes "uneasiness." Especially in winter, we are told by people in various parts of the Mid-Atlantic that "you guys really need to update more, and do more long range stuff."
Some of these readers even report that others come to THEM seeking an inside scoop: "Got any inside info from Foots?" they are asked. So to help our long-time readers get your sun shining righter and world turning better, we are launching a special weekly basic Long Range feature, starting today!
SYNOPSIS:

This time last week we were watching closely for a major winter storm to roll up the east coast in the coming days. That led us into a cold Thanksgiving time period that had some festive flakes to go along with it. Now we find ourselves facing the full blown holiday shopping season right upon us. The question now is, "Where will the pattern take us next... into Winter or back to Fall?"
Well my friends, it appears the winter pattern will eventually reload, and should be act
ive over the next 10 days. Let's start with now and work forward.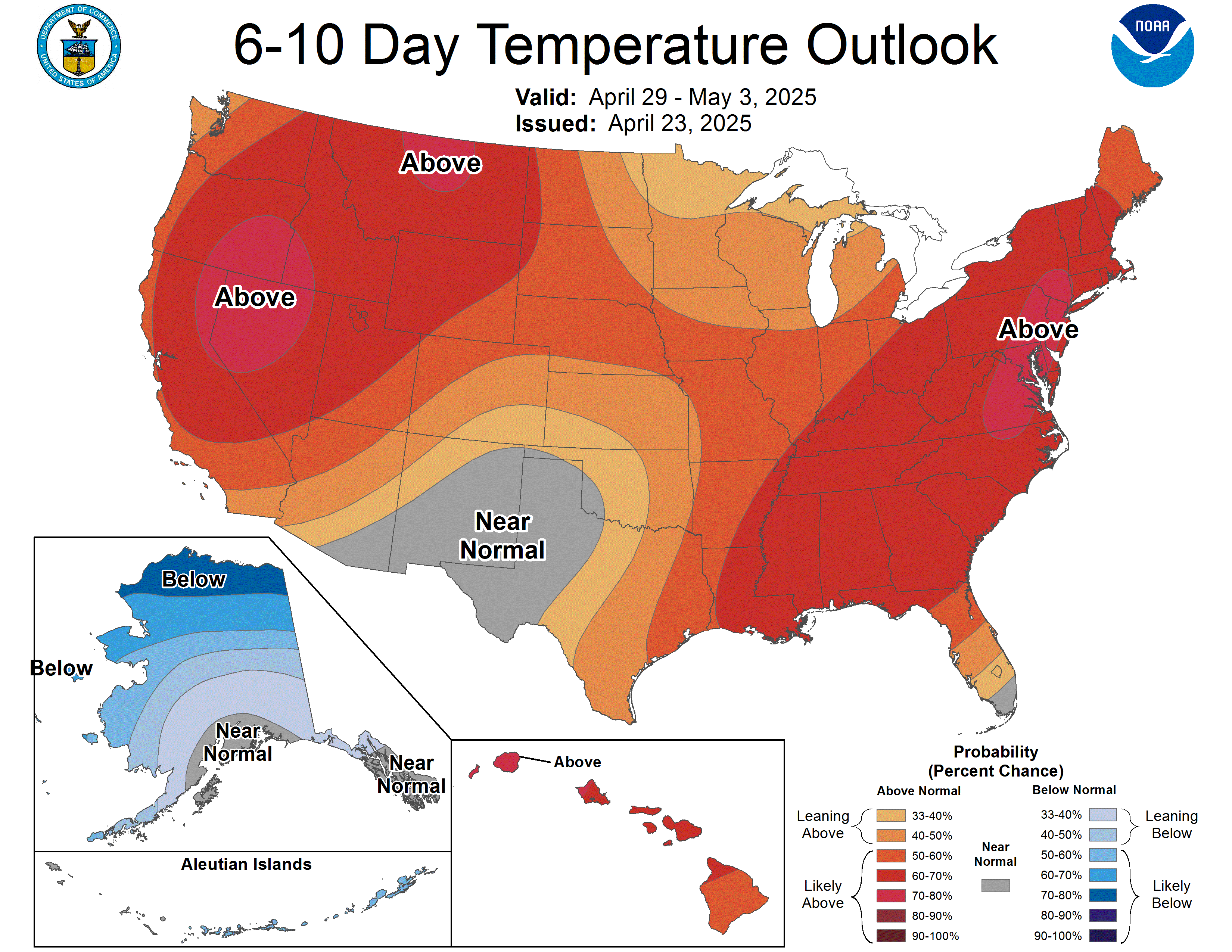 MONDAY: The week started much warmer than it will end. Areas from Kentucky all the way over to Maryland experience temperatures in the 50s to upper 60s, as the area of high pressure that brought the colder temperatures last week now sits just off the southeastern coast, which produced southwest wind, and thus, warmer temperatures.
MONDAY NIGHT-TUESDAY: Temperatures crashed Monday afternoon much of the eastern half of the country bringing highs from the 60s to lows in the 20s. This will set the stage for a wintry mix of rain sleet and snow for select locations in the Mid-Atlantic, especially Maryland into Pennsylvania and the Virginia/West Virginia mountains.
MID-WEEK TO THE WEEKEND: Beyond that, subtle rain chances will continue as our front stalls out and slowly retreats back to the north over the course of the week, but things shouldn't be a washout by any means for most of us. We then continue to warm up to seasonable temperatures.
Long range forecast data then begins to send more shots of cold air in the 9 to 10 day period. That's likely a hint of the back and forth period of cold and warm air that will take place before the cold begins to take over for the middle and end of this month.
The next 10 days will feature a day or two of cold with a small chance of wintry weather that shouldn't be too disruptive, at least not for Maryland just yet.

Areas west towards Kentucky will want to stay on close look for wintry weather potential.

Conditions gradually warm towards seasonable temperatures by next week with off and on rain chances. Beyond that, cold weather looks likely to return toward end of next week.

The southern jet stream has been active lately, and if it continues into the middle and end of December, which it certainly looks possible, then the Thanksgiving storm was only the beginning of what could be an active winter period.
CAN I STILL PUT UP THE LIGHTS?
Yes, but you'll want to be very vigilant for scattered showers here and there. Otherwise the next 5-10 days will at least hold Arctic air at a distance in Canada. But those opportunities to get it done won't last much longer that that.
NEED THE INSIDE SCOOP? JOIN OUR CLUB!
For those who want MORE and would enjoy exclusive Insider access to our briefings, reports and insights, this winter consider joining the "
Powderhound Club.
" Just send us a simple message to
winter@footsforecast.org
and we'll provide the latest Powderhound Insider newsletter with details on what's coming in December, special discounts on hoodies and reports from the Winter Stormcast Team.
If you have suggestions on features we can include in the weekly long range report, let us know in the comments below.