"It was the best of times, it was the worst of times."
- Charles Dickens, Tale of Two Cities
COASTAL LOW FORMATION ABOUT 6 HOURS LATER THAN EXPECTED DELAYS ARRIVAL OF SNOW IN MID-ATLANTIC.
COLD AIR PRESSING SOUTH INTO EASTERLY FLOW REACTIVATED SNOW ACROSS MARYLAND, DELAWARE AS ENERGY WORKS NORTH WHILE CAROLINA LOW FORMS.
HEAVIER BANDS EXPECTED TO FORM OVER DELMARVA AND I-95 CORRIDOR AFTER 6 PM AS COASTAL HUGS DELAWARE AND JERSEY COAST TONIGHT.
10:15 AM 1/26
- UPDATE FROM THE WINTER STORMCAST TEAM
1) Easterly flow has established across the southern Mid-Atlantic while the front that was stalled earlier in central PA moved south past 12 hours. National Weather Service has extended advisories in MD and VA southward to account for likelihood of wintry precipitation impacting area farther south than first expected.
2) The enclosed
surface streamline map shows easterly flow has setup across almost the entire state. This is bringing moist Atlantic air west across Delmarva and over the Bay into the western shore. This is also evidenced on your local radar with snow filling in east to west.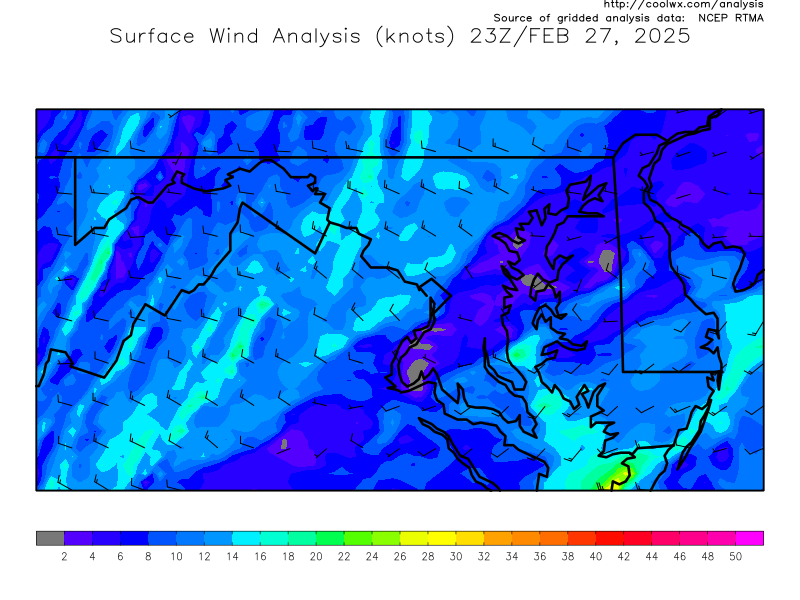 3) With the coastal taking a while to get underway, this easterly flow in place, and energy transfer slow from the primary lows in Virginia, we expect a light steady snow to be the rule of the day for much of the state. Roads may stay wet in eastern counties, but could become snow covered in western counties as they are in the colder sector to the north of the Low.


THE KEY FACTOR TODAY: Sun angle. Those experiencing snow will see it continue at present intensity for another 5-6 hours.
Toward early afternoon it may actually decrease some. Then as the coastal Low picks up in speed and intensity, Sun angle will be dropping toward evening.

After 3 PM, in a surprisingly magical way, snow will suddenly start to whiten the ground everywhere.

We have seen this many times before, and with plenty of Atlantic moisture to work with, there's probably no way out of a snowy, but somewhat manageable day, in Maryland.
TONIGHT AND TOMORROW? We don't like to say "It's up in the air" but honestly, it still is. Since so many computer models have led forecasts astray, we are leaning more on a nowcasting and upper level analysis approach with only very short range model data in small time increments.
The first image is a projection for Precipitation Type at 9 PM Tonight from the North American Mesocale. This suggests snow continues in the I-95 corridor but changing to rain in the Eastern shore and southern Maryland.
The second image below is the "broadbrush" Precipitation forecast from the NOAA Weather Prediction Center for 7 PM tonight, this shows a more widespread and much snowier solution for a large part of the Mid-Atlantic, with snow likely in many areas.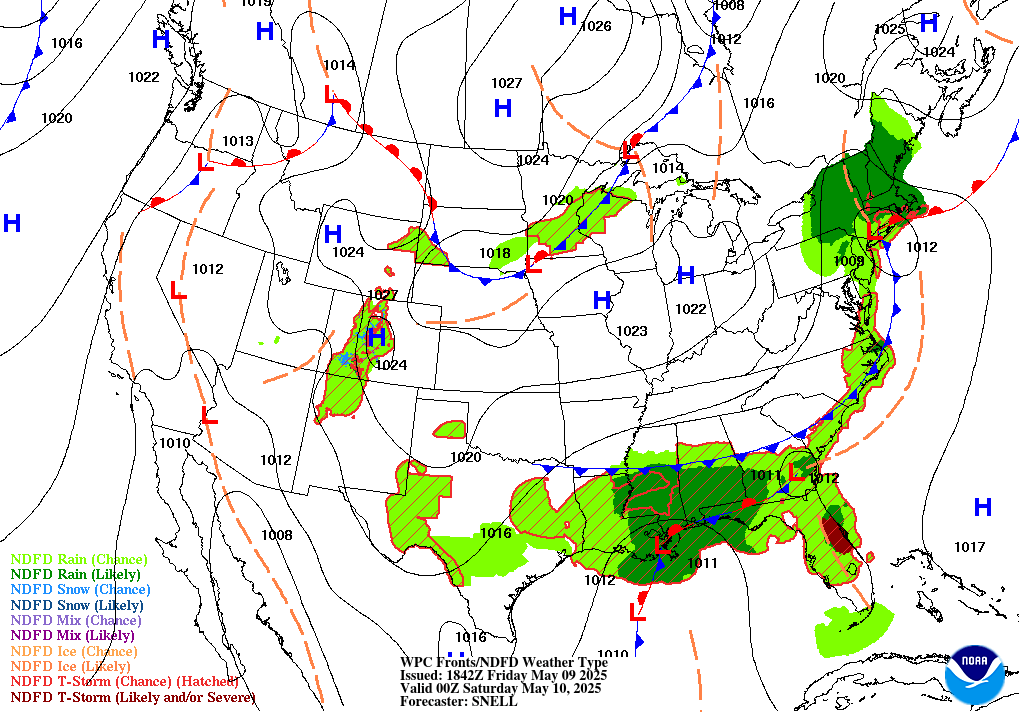 So the game is a-foot. It will be interesting to see how things stack up. We welcome your take on the situation. It's a nowcast event plain and simple.
Forecasters Foot, Connor M., Joe F., Jolene W., Jason M., Advisors Pete W. and Keith K.
SIGNIFICANT WINTER STORM TO IMPACT EASTERN MID-ATLANTIC
AND NORTHEAST SUNDAY NIGHT INTO TUESDAY
6:00 PM 1/25 - WINTER STORMCAST TEAM STATEMENT