The Epiphany snow of 1/6/2015: Just a scrimmage.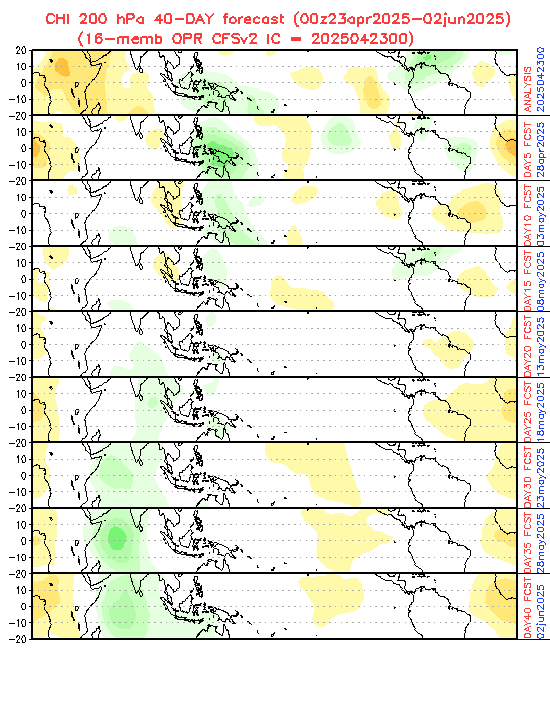 11:35 AM 1/7 - (Long Range Team) Those who put stock in long range teleconnections like this one understand why we watch this 30-day projection closer than football fans track their favorite QB's passing game. This particular resource is
the
Madden-Julian Oscillation (or MJO, and no, not related to John Madden).
For weeks now, it has been showing that the East Pacific region will have no lack of moisture mojo from late January to at least mid-February.
That also happens to coincide with the climatologically coolest time period of the year for North America. In recent decades, this upcoming period has featured some of the most significant and memorable winter storms in the Eastern U.S. history. What are we saying, without revealing too much too early? For now, let's use a football analogy to explain where the pattern is heading:
The Winter Storm pattern may be in "half-time"
for about a week while the current Arctic high works it's way East and initiates return flow on the backside.
The competition is scheming up a curious opening play for the second half: The next storm system to cross the East
in about 7-8 days has a variety of outcomes that should interest those who just got tackled by the snow QB this week.
How we can work the next storm with you:
Hold the third string QB for a game toward end of the season, not at this stage in the playoffs, when you need to improve your rankings to offset the now-higher ranked team led by Coach Nature. We were trained by her, so we know the tactics that team uses.
Make sure your offensive lineup (your storm action plans) will be injury free and ready to make some bold moves. Considering how things went during the snow scrimmage this week, the defensive strategy may need some work. Since it's early, our Winter Stormcasters are in prime shape.
We can also help with running interference and show successful techniques the secondary can use if the pass play turns into a run. Plus with a multi-state and multi-county team, we have excellent zone coverage.
As winter progresses
, you can count on us to be on the field with you long before the fans arrive
, and well after the game is over.
Interested in our Insider services?
We'd like to see team have a successful second half of the season.
Thanks for your loyalty and support
in our 11th winter of authentic local weather.