"...light this up, like it's dynamite..."
-Lyrics from Dynamite by Taio Cruz
ONSET OF PRECIPITATION IN MID-ATLANTIC TOWARD END OF PM COMMUTE. IF YOU HAVE AN OUTDOOR TASK OR ERRAND, GET IT DONE TODAY.




























10:35 AM EST 1/23

-

WINTER STORMCAST TEAM STATEMENT

(Lead Forecaster Kyle Jackson, Central Kentucky Team)

Before the Mid-Atlantic gets into the big storm action tonight and Saturday, we must first take a close look at how the scene is being cast in the Mid-South.


It appears that Old Man Winter has brought some sticks of dynamite with him to the set without authorization.

We're trying to remove these items, as those sticks may soon explode with precipitation. If so, that precipitation may fall in the form of some snowflakes. Other sticks might produce a nasty mess of ice. But where and when exactly??




("What's that ORANGE on the map?" You say. We say, "Yeah, um that's ICE LIKELY." Then you say, "But I have to go to New York this weekend!!" And we say, "

No you don't

.)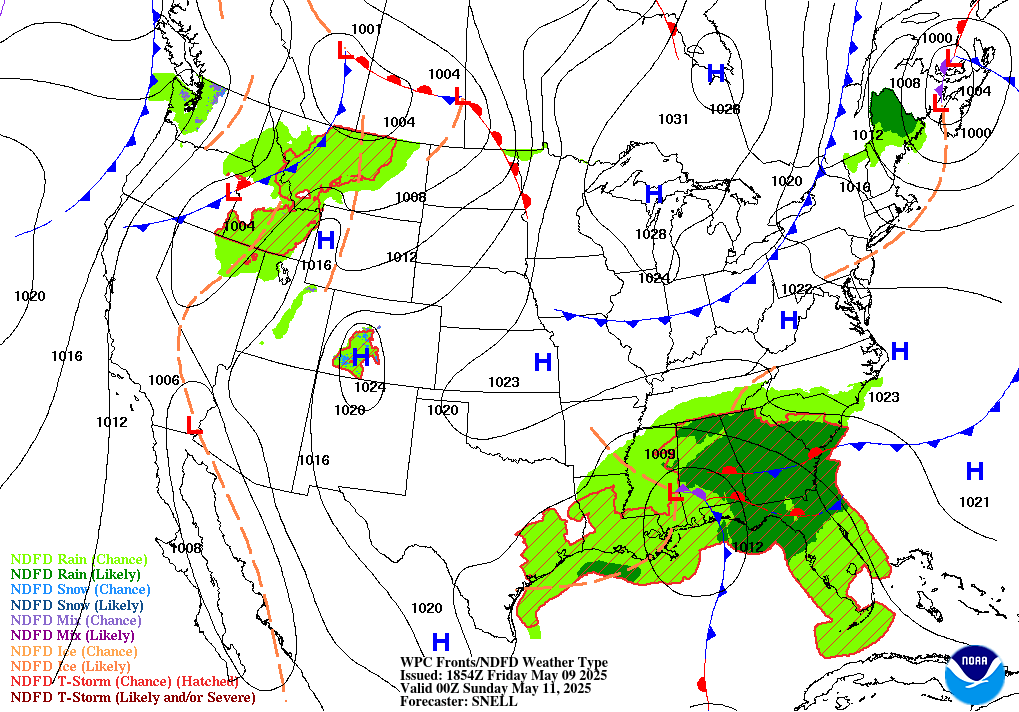 MID-SOUTH

- From today into tonight, the system will be hanging out around the Mississippi/Alabama line before pushing northeast into Georgia and South Carolina. With temperatures in the lower to mid 40s, this will likely be a large rain maker putting down roughly around 1"-3" of rain.
TENNESSEE VALLEY

- Later this evening, the system will push northeast and begin showers from east to west in the state.
As temperatures will hang around the mid 30s and maybe a low 40 in there, a mix of some snow with the rain cannot be ruled out, especially around the Great Smokey Mountains near Knoxville.

As the system pushes out Saturday morning, temperatures will be cold enough to turn whatever precipitation is left into snowflakes. Little to no snow accumulation is expected on ground level.
OHIO VALLEY FORECAST
- By tonight, the system will push northeast into Kentucky and that's it. Ohio will stay dry.....for now. Central Kentucky can expect rain showers around 1 PM lasting until 4 AM Saturday morning.
With temperatures being slightly colder like Tennessee, a mix of some snow with the rain showers will likely happen. Some small banding of snow showers can't be ruled out either. Anywhere from a coating to 2" can be expected.
MID-ATLANTIC
- Rain, snow and sleet moving north from the Tennessee Valley and Shenandoah mountains will over-spread Virginia, then Maryland and Pennsylvania tonight, encompassing remainder of the Eastern Mid-Atlantic by Saturday morning.
For many locations, precipitation will start as light snow, then mix with sleet and freezing rain toward Noon, and may even end briefly before resuming as all snow on the back edge Saturday afternoon.

Winter Weather Advisories are in place for much of Maryland, northern and western Virginia into West Virginia and on up the I-95 and I-81 corridors toward the Northeast.

1-3" of snow/sleet mixed with some freezing rain is likely for much of the DC-Baltimore-Philadelphia metro areas with higher snowfall amounts for interior sections west of the I-83 corridor.
"I throw my hands up in the air sometimes,
saying AYY YO! Gotta let go."
9:15 AM EST 1/23

- If you are in a school district within Maryland, Pennsylvania or adjacent states which have received frequent bouts of winter weather, think about this example of where things stand for them:
School systems like Baltimore County and Carroll County in Maryland have not experienced a FULL, regular 5-day week of school since BEFORE Christmas. For some, the week of December 15-19, 2014 may have been the last time students and teachers actually had saw each other for 5 incident free days.
NOW THINK ABOUT THIS: If you're in Facility Management, Transportation, Distribution or other inter-state commerce affected by impacts to the retail or services sector, you know that recent economic statistics showed retail sales fell over 9% in December -- and that was WITHOUT impactful weather and WITH a Santa rally on the stock market.
FINALLY, LET'S THROW WEATHER INTO THE EQUATION:
The impending Friday night-Saturday storm is the start of what could become a "hyper-pattern" parade of back to back storms impacting multiple parts of the U.S. simultaneously.
This high frequency storm pattern, first projected here in early January, may continue well into mid-February, given indications from long range teleconnections, extensive Eat Pacific upward motion energy courtesy of the Madden-Julian Oscillation -- which is refueling the southern jet stream with copious moisture in each event.
"But, not all these storms will be snowy, so that's good right?" Yeah, that sounds great. Just like the Mid-Atlantic on Sunday 1/18. It was a blast, remember? You had so much fun not shoveling snow because you were busy crashing into the car next to you, because roads were a SHEET of ICE. That's waaayy better than a snowstorm.
"HEY! WHY BE ANTAGONISTIC ABOUT IT?"
The point of our report is to get your attention, and to be pragmatic and prepared, so you are aware of the risks and hazards.
The good folks at the National Weather Service are more gentle about it, but they use bright pretty colors to make their point: When the map is all lit up like dynamite, it's a really good hint that everyone needs to alter their schedule accordingly, not just muscle through it because it's on YOUR calendar.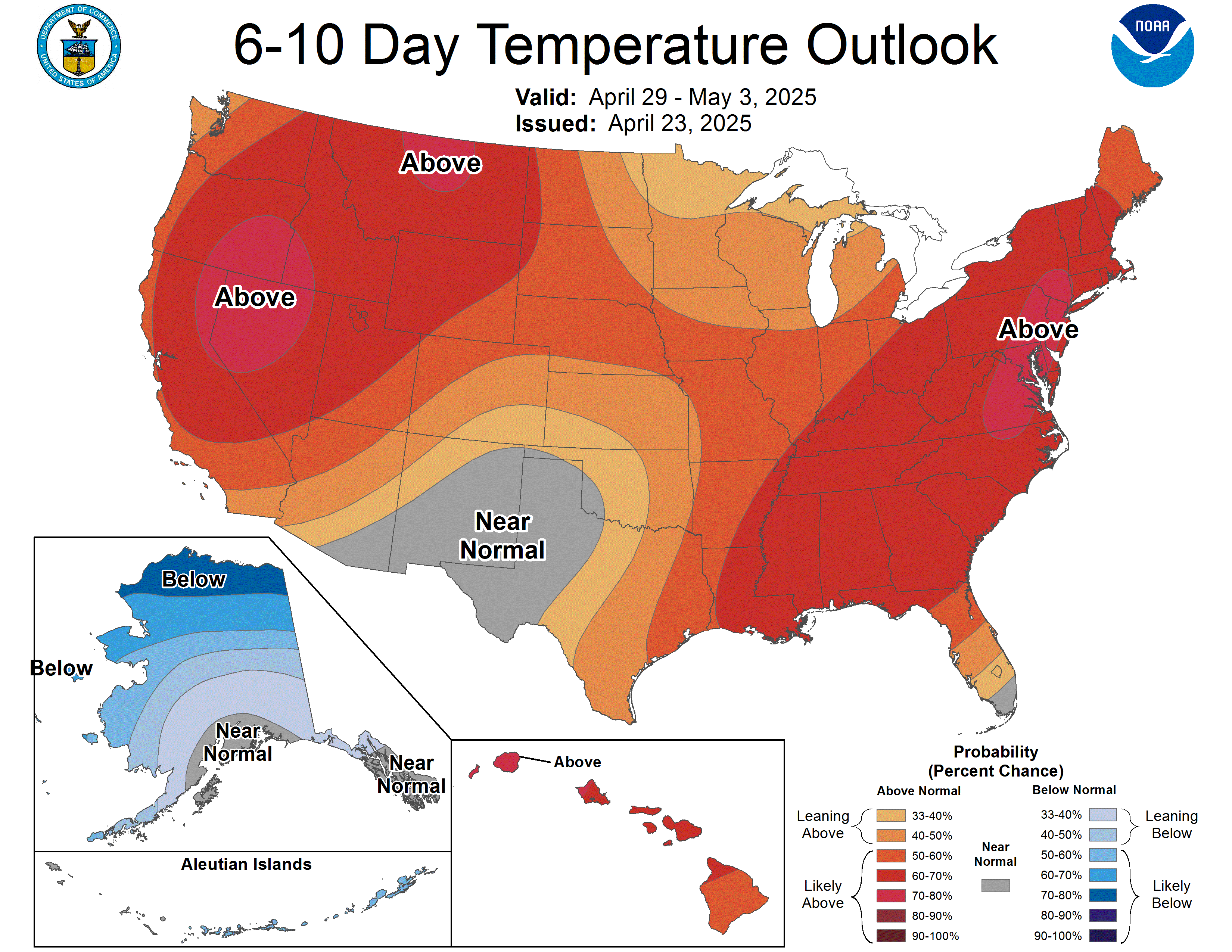 The long range pattern, as indicated by a plethora of statements, anaylses and imagery from the NOAA Climate Prediction Center, points to very impactful period from now to President's Day Weekend. It won't be like Snowmageddon in 2010, but the hassle created by multiple lesser storms all strung together will feel worse.
If you have something important to do, a major event or some other big activity planned for this February, we STRONGLY advise you have contingencies and alternate arrangements in mind. (And next year, try planning it for some other month if you can. It's no secret this has been the snowiest month of the year for many Eastern U.S. locations in recent years.)
We hope your schedule doesn't get lit up like dynamite if preventable, and that knowing these details ahead of time will aid in your short and long term planning rest of the winter.
From your Mid-Atlantic, Ohio Valley and Tennessee Valley Teams of Foot's Forecast
9:35 PM 1/22 - Twenty-eight years ago on this date, the East coast was digging out from one of the biggest storms of the 1980s. It was the January 22-23, 1987 blockbuster that put down 6-12" of snow or more from Atlanta clear up to Maine. Hundreds of school districts were closed for days, dozens of major airports closed, life in small communities and big cities alike ground to a halt for the weekend. Yours truly actually forecasted that storm while still in high school.
Then the SECOND storm came on Sunday night into Monday, dropping another 6-10" but this time more in the south,
clocking DC and Baltimore which were still digging out from the rout the previous Thursday.

Starting to sound like a familiar setup? For the Spring-a-lings and Coastals out there who think winter is done, we're here to say, like the song goes, "If I told you once, then I told you twice, we gon' light it up, like it's dynamite."

Don't believe it? Take a look at two key indicators of what's churning in the long range pipeline from the NOAA Climate Prediction Center:
Look at the charts and tell us what you see regarding projections for temperature and precipitation.
Photo credit to Fallston, MD reader Dan Carr from December 2013
Now consider that the next 5 days will feature TWO potentially large and disruptive storms
to sweep across the East. The first on Saturday 1/24 to bring a wintry mix of mayhem over the Ohio Valley and Mid-Atlantic. The second comes Monday 1/26 as a Clipper charging East which may bring yet another round of snow, sleet and freezing rain for places that would have JUST received it.


Like Taio Cruz says, "And it goes on and on and on...." and that's what we think the pattern will feel like to you the next 3 weeks. Winter's go time is here, are you ready?
(Forecaster Foot and the Winter Stormcast Team)