6:30 PM 2/28

- For the winter weary out there, although this next system is not exactly a "storm," it is going to speak volumes about why wintry weather requires adjusting to changing conditions. Failing to do so results in avoidable consequences, the risks of which were widely advertised well in advance.
Although the current NWS advisory map shows "only" Winter Weather Advisories for most of the Mid-Atlantic, we can sum up in two words what we believe conditions will closely resemble:
LAST SATURDAY.
Thus, our forecast and urging to be prepared on Sunday seems a virtual repeat of occurred throughout the region on Saturday 2/21:
Cold surface air in the teens and low 20s Sunday morning will allow for moisture overrunning at upper levels to fall as snow for the first 5-6 hours. The snow will stick on contact and create slippery road conditions within an hour.
Snow intensity will increase as the day progresses, and more travelers on the roads will confound the situation and hampering road crew efforts to address the snow.
Areas where less extensive pre-treatment of roads than otherwise might be expected for a weekday could lead to rapidly deteriorating conditions under 1-3" of snow followed by sleet and freezing rain.
The current precipitation and surface map projection for 7 AM Sunday indicates a widespread snow and ice situation affecting much of the Midwest, Ohio Valley and Mid-Atlantic states.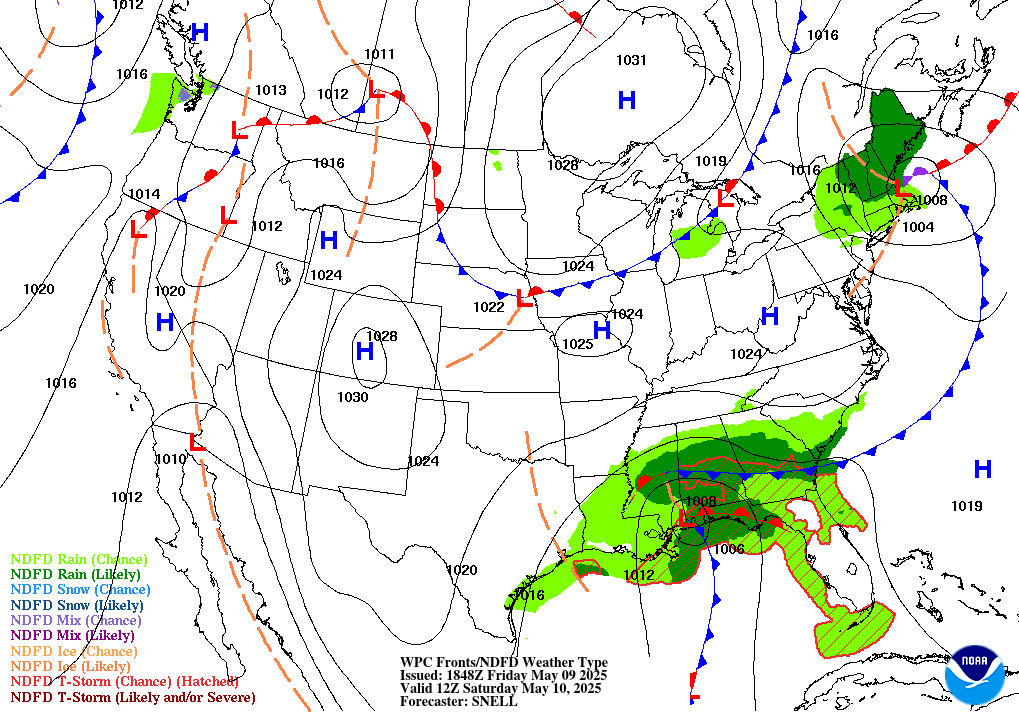 By 1 PM Sunday, the widespread ice and snow is expected in these regions, continuing into the evening hours.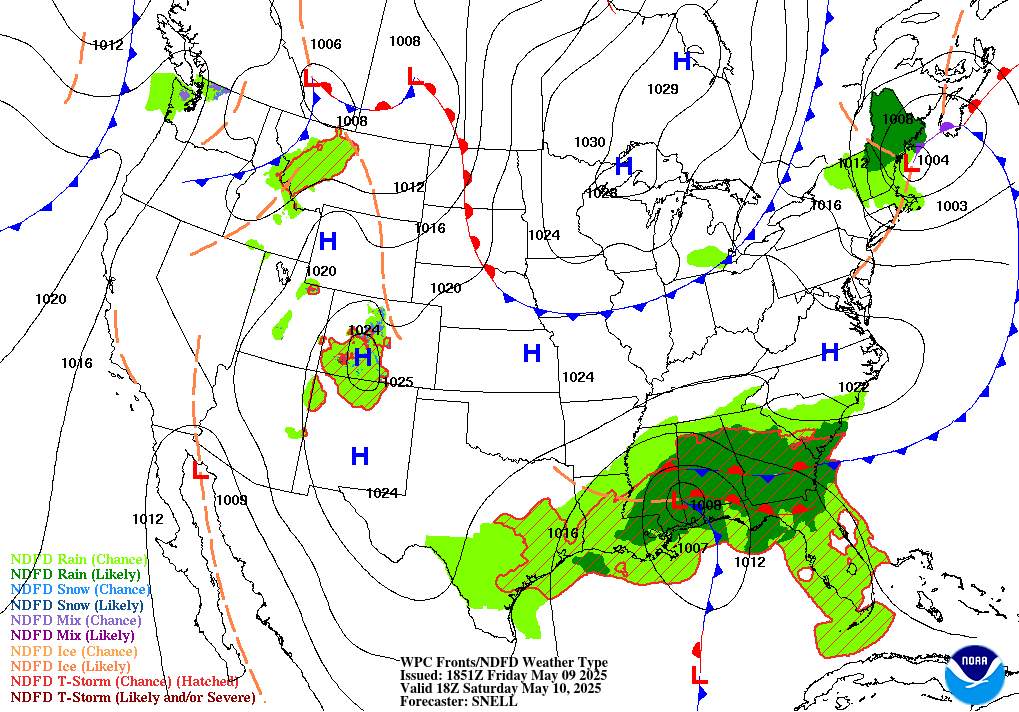 We hope that travelers and those holding Sunday service will make prudent and well-informed decisions whether adjustment to changing conditions is a more prudent action than "staying the course" if "ground truth" clearly presents a hazardous environment to the region by daybreak. Twice this winter, Sunday had an unpleasant outcome for many. We would prefer not to make it three.
Mr. Foot, Forecaster Mike Natoli and the Winter Stormcast Team