Is it over? (Yes, but not for long.)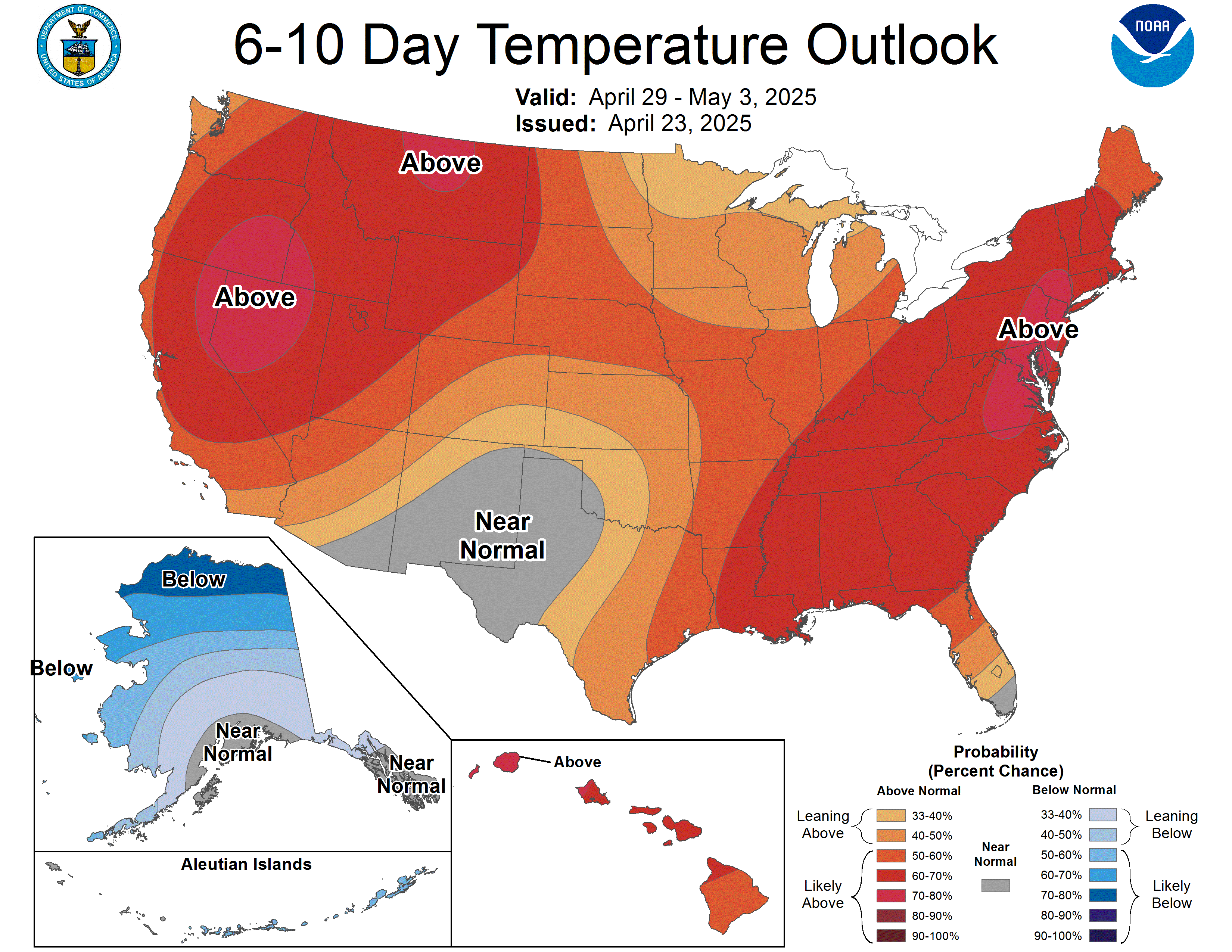 8:00 AM 3/6

- Though Powderhounds are reveling in a winter paradise, we know many (or rather, all) Spring-a-Lings are yearning for some-- any-- sign of the renewal to come.
The short range pattern does not offer much encouragement, but the long range shows indications that the on-going Arctic attacks will subside as we head into mid-month. The 6-10 day outlook for next week points to a rising probability that temperatures rebound to near or above normal across much of the country. In addition, precipitation chances look to be generally low. The best news for now is that at least for the next 5-7 days, there is no indication of significant storms in the Eastern U.S.
WHAT'S NEXT?
However, in a strange redux of past patterns, there are early signs that Spring may not arrive in the manner you might expect. For two years in a row in the Mid-Atlantic and Northeast, snow was observed on March 25. You know as well as we do it's impossible to predict this far out in time if snow would occur again on that date. But looking ahead, it is interesting to note that climate indicators such as the
Arctic Oscillation is projecting a steep rise, then a sharp drop
in the index toward end of the month. For now, enjoy the respite from wintry weather, but don't put away the shovel just yet.
(Mr. Foot, Forecasters Mike Natoli, Troy Arcomano, Mintong Nan and the Long Range Team)