August greetings
...September situations
9/20/2015 Update

:

Check back later today for our newest pre-season assessment of climate data and winter indicators. We think it will be an intriguing read for you, considering the title is "Last Days of Summer and Legendary Winters."
WHAT'S THE LATEST?

While the U.S. weather pattern is generally quiet, our long range team is conducting a detailed assessment of the current and projected status of a rapidly strengthening El Nino. Indications from NOAA data via the Climate Prediction Center's Weekly El Nino Report suggest a strong probability the 2015-16 Nino event may equal or exceed that of the record 1997-98 event, and may become the strongest in modern record-keeping. Either way, this episodic warming in the equatorial Pacific will have major implications for weather patterns (and high school seniors ;-) across the entire country and much of the Northern Hemisphere from summer 2015 well into spring of 2016.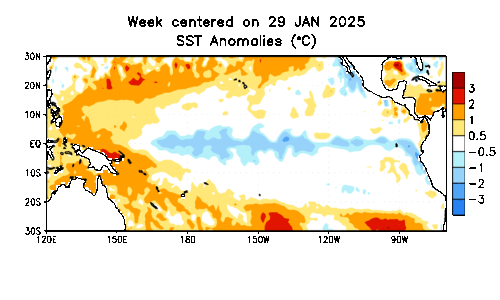 TROUBLE IN THE TROPICS?

After the early August "monsoon" that drenched places like Tampa Bay, Florida with 10 inches of rain in ONE week, our Tropical Team remains on close watch for the potential of "near shore development." Known in weather vernacular as "home brew" - the influence of El Nino in the southern jet stream, combined with stagnant air during the summer doldrums, can easily lead to sudden sub-tropical development of systems along the coast.
WHAT ABOUT WINTER?

Once our internal review of El Nino and other climate indicators is complete later this month, we will issue our preliminary "winter risk assessment" first to our paid subscribers/FF hoody alumni via the Insiders email group. Those already registered in our FREE Powderhounds group will also receive a version of the report. You are welcome to request one-click registration by sending a simple message to us via winter@footsforecast.org.
Until then, enjoy the sunshine when you can. The pattern, and the times... will soon be a-changing.
-The Foot's Forecast Tropical & Long Range Teams
Developing thunderstorm over the Atlantic Ocean