"Here Comes The Rain Again."
5:35 PM 10/25 -
If you're wondering about any effect the remnants of once-Hurricane Patricia may have on our region, your concerns are valid. Although the weather mid-week will have periods of wind-swept rain, it will be nothing like what we saw before Hurricane Joaquin threatened the region. The exception being water-logged South Carolina still in long term recovery from the devastating rains early this month.
This projected NOAA surface map below for 8 PM Tuesday night 10/27 shows the classic "double barrel" setup of a large High to our north and a sprawling area of Low pressure approaching from the southwest.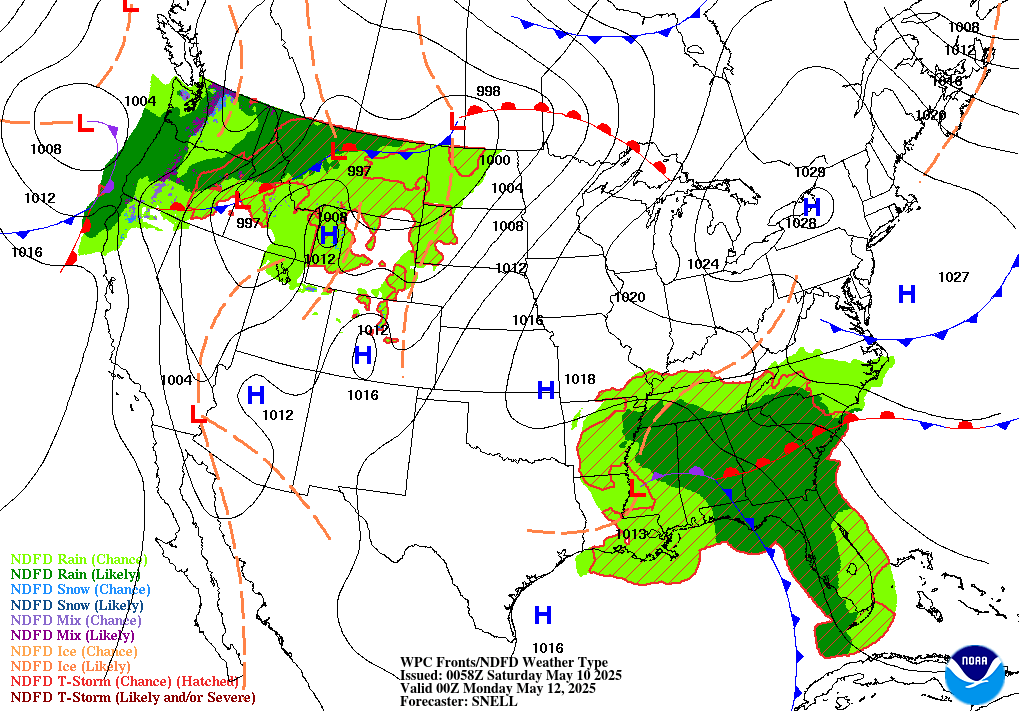 The interaction of these opposing pressure systems will create multi-day easterly flow, moistening the atmosphere ahead of the Low. Remember, this sweetie has already been on a sugar high, being that it is a remnant tropical system which was supercharged by El Nino-warmed waters of at least 86 F!
WHAT DOES IT MEAN FOR THE MID-ATLANTIC?
At least 1.0" of rain is expected late Tue into early Thu, under Easterly flow and much cooler temps in the 50s;
Further enhancement of rainfall totals likely due to moisture transport toward our area from the Gulf and Atlantic;
If your area or home is prone to flooding, make sure leaves are not blocking gutters, downspouts or storm drains.
(Image left: NOAA 5-DAY PRECIP PROJECTIONS SHOW 1.0-1.5" OF RAIN POSSIBLE)
UNTIL THEN, Monday brings another classic October day of gorgeous blue skies, albeit chilly with highs in the upper 50s.
Clouds on the increase Tuesday with rain arriving by late evening.
The best news: This system clears out of here on Thursday as conditions stabilize under new High pressure that will make for a rain-free trip around the neighborhood Saturday evening
.