A Pattern For The Powderhound In You?
PART ONE: WEATHER SUMMARY NEXT 7 DAYS
As of 2:00 PM EST THU 1/28
No significant winter precipitation expected in the Mid-Atlantic or Southeast through Wednesday 2/3. A passing frontal boundary on Friday may bring occasional snow showers from central Virginia northward to central Pennsylvania;
A vigorous Low off the Pacific coast will move to the Four Corners on Saturday, toward the central Plains by Monday and into the Great Lakes Tuesday. See map below for 7 PM EST Sunday 1/31. View short range loop here.
5 day NOAA liquid forecasts show the potential for 0.50" to 1.25" of rain is possible throughout the eastern third of the U.S. next Tue to Wed. If in areas where snow has blocked storm drains, if safely possible, it would be wise to clear the drains.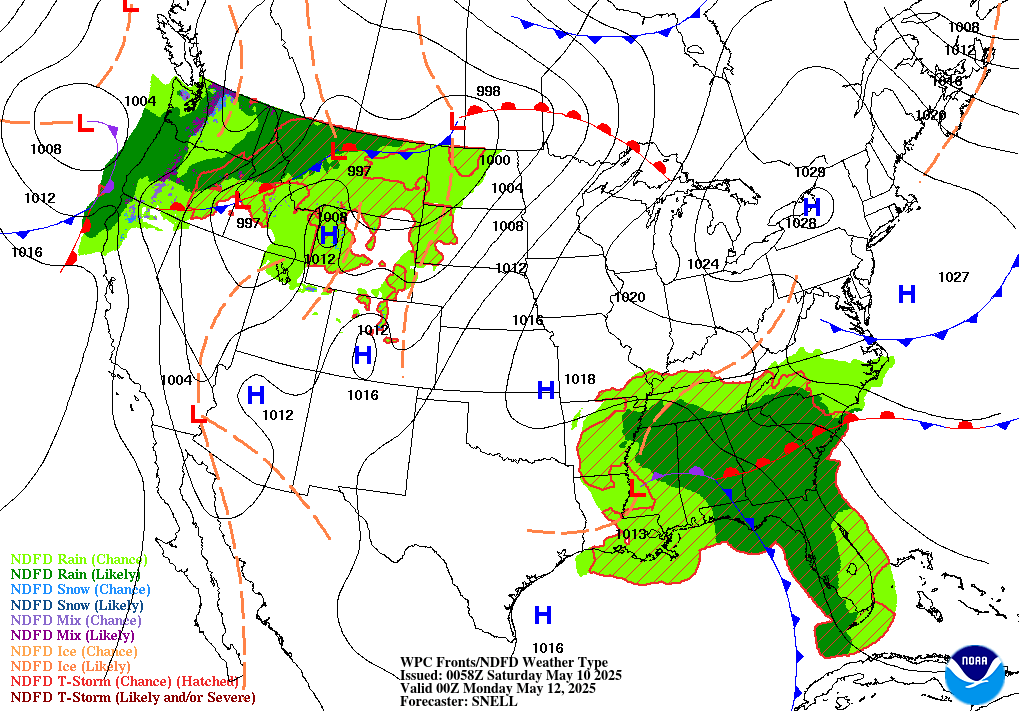 PART TWO: GHOSTS OF WINTERS PAST?
Long range indications show the next 30 days may be the
most interesting many of us have seen in a long, long time.
Now let's compare to snowcover on January 24, 2010 as shown below.
What differences do you see? How might this affect the pattern going forward?
2:45 PM EST 1/26 - On This 12th anniversary of the Foot's Forecast team founding in 2004, we are launching a preliminary assessment of the winter pattern going forward. We will place further details here as the analysis comes forward in stages.
FIRST, we wish to read your stories: What does it mean to be a "Powderhound" if you consider yourself one. What there a major snow event in the past that sealed the deal for you?
SECOND, for those who prefer to data or hunting a nugget of detail to unlock storm secrets which lay ahead, we invite you to our "winter storm trivia" while you are snowed in.
We look forward to the robust discussion in the comments about the following:
1) Recall big January storms of the past. What happened after the storm? Did it warm up, stay cold, snow more? Now cross reference that with El Nino years. This article by Ian Livingston of the Capital Weather Gang provides a great look into the science behind double-digit storms in Washington, DC history.
2) In your view, how is the recent Blizzard similar or different to the Snowmageddons of 2010? After all, many of you shoveled both, you know better than any of us forecasters!
3) When was the last time a large part of the Mid-Atlantic and Northeast entered the "Kahuna Zone" on the calendar (January 25 - February 15) with so much snow on the ground? What happened in those years after that? In fact, is there even a year to which this compares?
4) Finally...what season could be the closest match to 2016 thus far, during which there was a strong El Nino, a slow start to wintry weather, followed by an active second half in the Mid-Atlantic, with great big snowstorms? (Note for seasoned Powderhounds and Insiders: If you know which one, don't give it away! Let the Junior PHers figure it out this time, for fun.)
What are we saying?
and
Be Careful What For What You Wish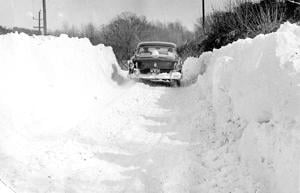 Photo from the Cecil Times, upper Eastern shore of Maryland.
The year? Well now, that's a secret.
What we said & when: Our 4-part winter assessment
If you followed our reports through this storm and need real-time winter management intel to get through rest of the season, we can help.
Take us for a test drive! Consider joining the Insiders and receive direct updates by text and email from our team well before winter weather is on the move.