"I Won't Back Down."
ATMOSPHERIC RIVER OF EL-NINO ENHANCED MOISTURE TO DRENCH WESTERN & CENTRAL U.S. NEXT 2 WEEKS. Although El Nino is fading down from it's January peak, the effects of high moisture input means it won't feel like the phenomenon is backing down much for several more months.
ADDITIONAL 10"+ OF RAIN FROM NORTHERN CALIFORNIA & NEVADA TO PACIFIC NORTHWEST THROUGH SATURDAY.
MID-ATLANTIC & EAST BEGIN WITH SEASONAL MARCH CONDITIONS, LEADING TO ABOVE NORMAL TEMPS, THEN RECORD HEAT & SEVERE WEATHER OUTBREAKS BY END OF THE MONTH.
For Powderhounds, the place to go is Mammoth Lakes, California. The resort has received 4 feet of snow since Sunday with more expected this weekend. At last report, the new base was 165 inches according to the LA Times. Click the link for stunning photos of the monster snowfall.
For Spring-A-Lings, get ready for some equally intense rain from the central U.S. to the East coast next 7 days. Below is the NOAA DAY 7 PRECIPITATION FORECAST through WED 3/16 showing 10"+ for the Mississippi Valley, with the rain and humidity shifting East by next week.
BELOW
ENHANCED SATELLITE OF WESTERN U.S. SHOWS SETUP OF PINEAPPLE EXPRESS BRINGING HEAVY RAIN & HIGH WINDS TO PACIFIC NORTHWEST COAST
BELOW
30 DAY PROJECTIONS SHOW INCREASED PROBABILITY
FOR ABOVE NORMAL TEMPERATURES + PRECIPITATION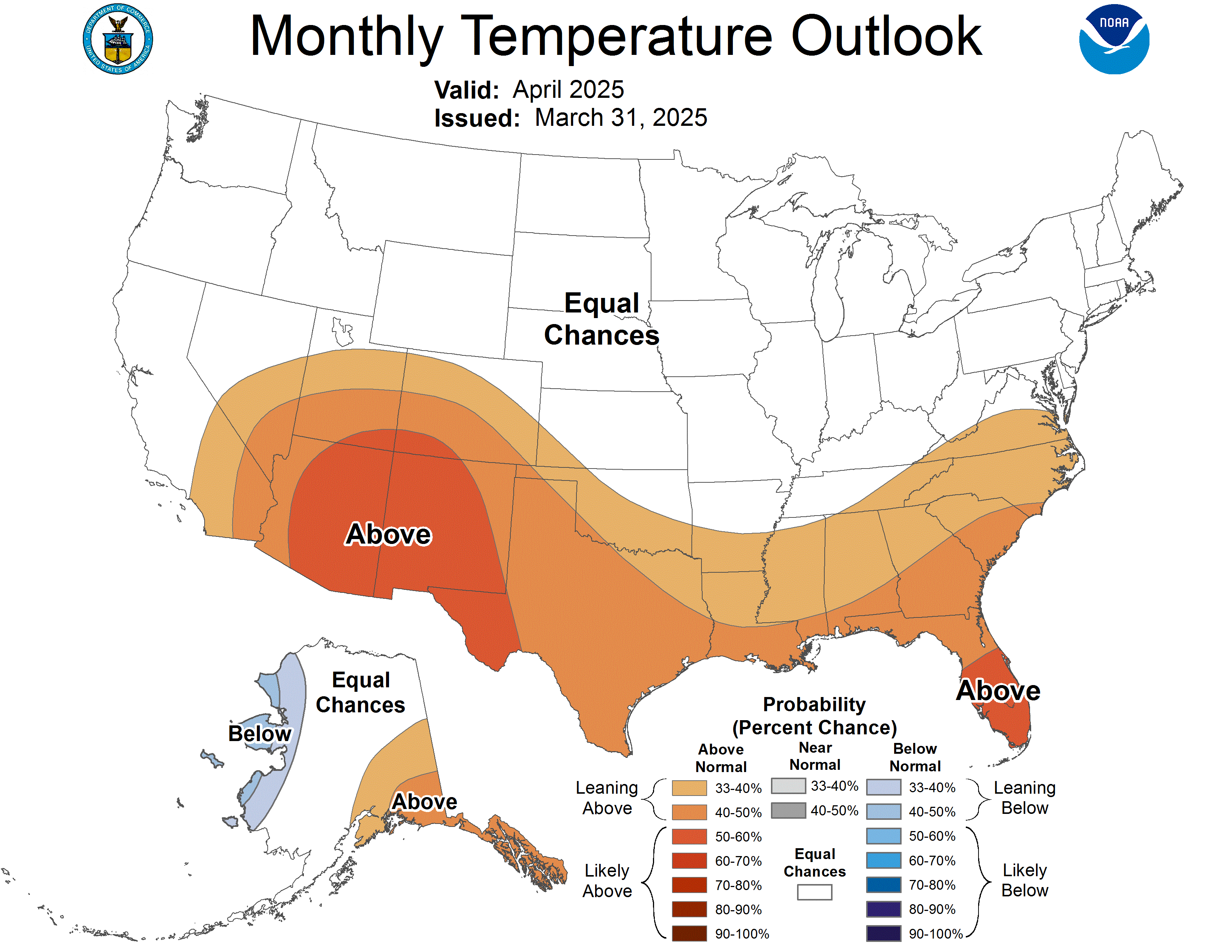 For winter weather lovers in the Eastern U.S., we are sad to report you have reached the End of the Line this season.