Saturday

: Kitchen Sink Weather
WINTER STORM WATCH FOR CENTRAL MD, NORTHERN VA AND PORTIONS OF EASTERN WV FROM 12 AM SAT TO 12 PM SAT 12/17.
Surface map projection for 7 AM Saturday indicates snow has turned to sleet & freezing rain, and will overspread the region until late morning, then begin changing to rain.
NWS Hourly Weather Chart for Owings Mills MD is a representative location
for the kitchen sink potpurri of precip that starts by Friday evening area wide.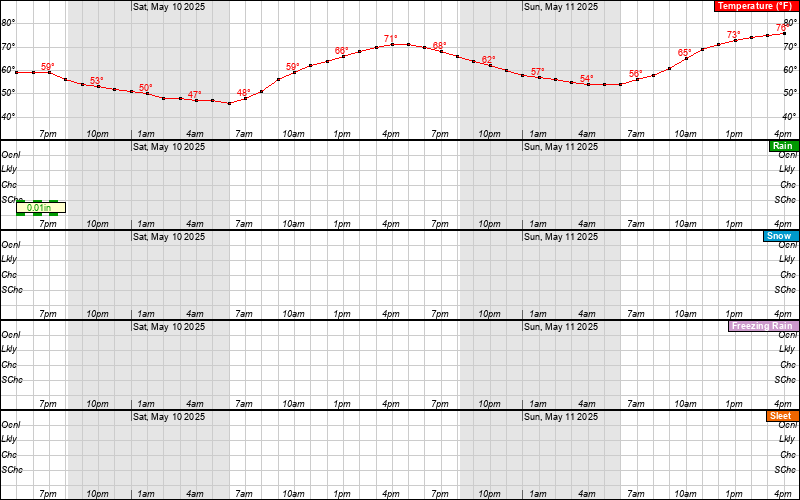 By Saturday afternoon, all precip has turned to rain south of Interstate 76.
On Sunday, temps rise to near 50 F-- forcing us to say that it will be like Saturday's snow and ice "never even happened."
Monday? Let's just say the game is a-foot and we'll have more details in the PM update.