WHITE IN THE WINTER NIGHT ACROSS THE MID-ATLANTIC REGION STARTING LATE THIS AFTERNOON FOR WV AND WA, REACHING I-95 CORRIDOR BY 8 PM. SNOW OVERNIGHT OF 1" OR MORE BETWEEN PA/MD LINE & DC METRO
CRITICAL END-POINT TIMING OF SNOWFALL ON FRIDAY MORNING WILL INFLUENCE HOW FRIDAY AM COMMUTE PLAYS OUT. PREPARE FOR DELAYS AS EVEN LIGHT AMOUNTS WILL PRODUCE SLIPPERY CONDITIONS OVERNIGHT.
A WEEK OF MOISTURE TRANSPORT LIKE THIS ACROSS THE U.S., FOLLOWED BY ARCTIC AIR MAY LEAD TO A PROLONGED PERIOD OF WINTRY PRECIPITATION IN THE EASTERN STATES STARTING AFTER JANUARY 15.
4:00 AM ET 1/5
-

It's time to move your snow plans into action. Although tonight's event for the Mid-Atlantic is not slated to produce major impact, for portions of our region the actual timing of the snowfall will be problematic for the Friday AM commute. This will include most of the MD Eastern shore and the I-66 to I-70 corridors & I-95 corridors. Main issues next 24 hours:
Two moisture sources = better snow chances. Two disturbances moving quickly toward the region will interact for a 12 hour period from 4 PM tonight to 4 AM Friday. The first is an upper level disturbance streaking east from the central plains. The second will be a developing coastal Low near the Carolinas.
How much snow? Not much, but very fine grained. The intensity of upper level cold was reported by NWS office in the west to allow this system a snow-to-liquid ratio of nearly 40 to 1! If you are a snow science enthusiast, that is like John Madden's Ultra Winter Fantasy Football. You try the math! Even just 0.05" of snow with a 30:1 ratio aloft could easily produce 1.5" at the surface.
Fine flakes mean road war. This type of snow gets in every crack, nook and cranny of road surfaces because the extremely fine grained nature of the snow allows it to adhere instantly and quickly create a slick, thin sheen upon contact. With temperatures not slated to rise about 32 F for most of the region west of the I-95 corridor until at least 12 PM, improvement in road conditions may not occur until late morning.
What about timing? An NWS Hourly Weather Chart for Eldersburg, MD below is a representative location for the overall impact we believe will be observed from DC metro and the 270 corridor to eastern WV -- to central MD and southern PA.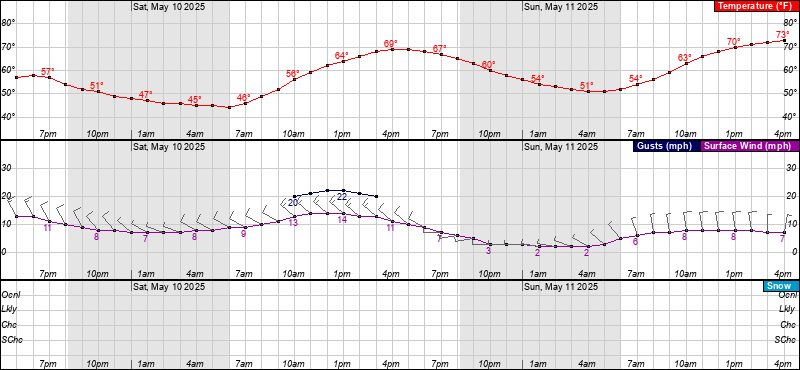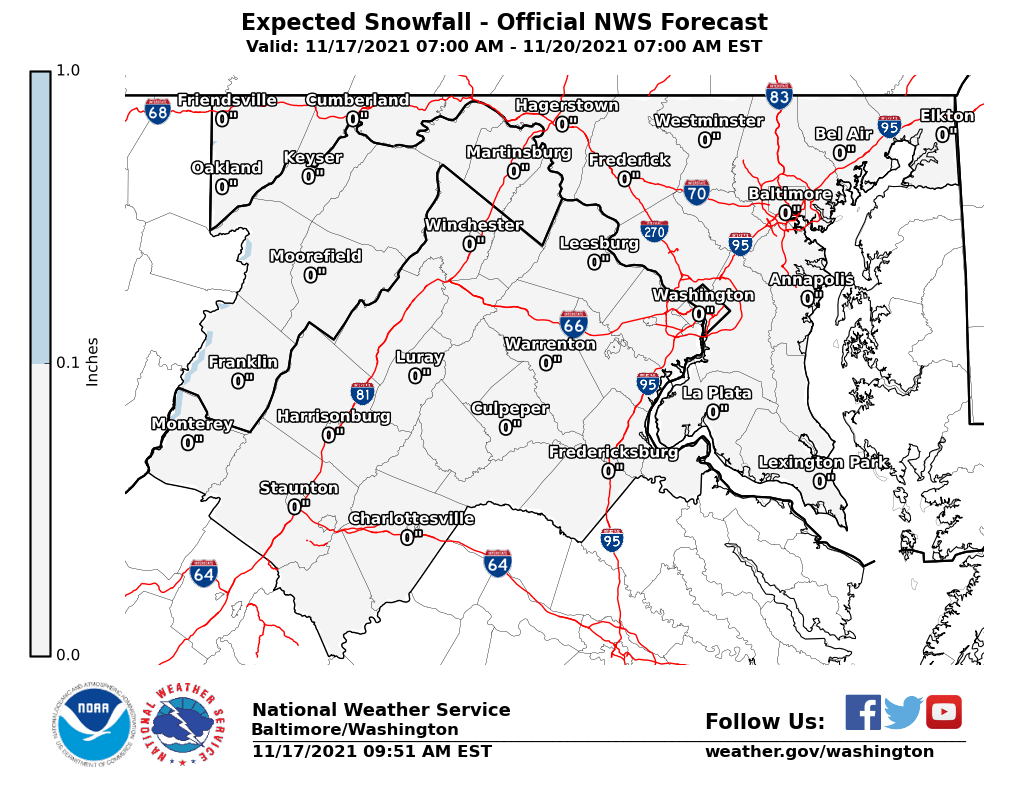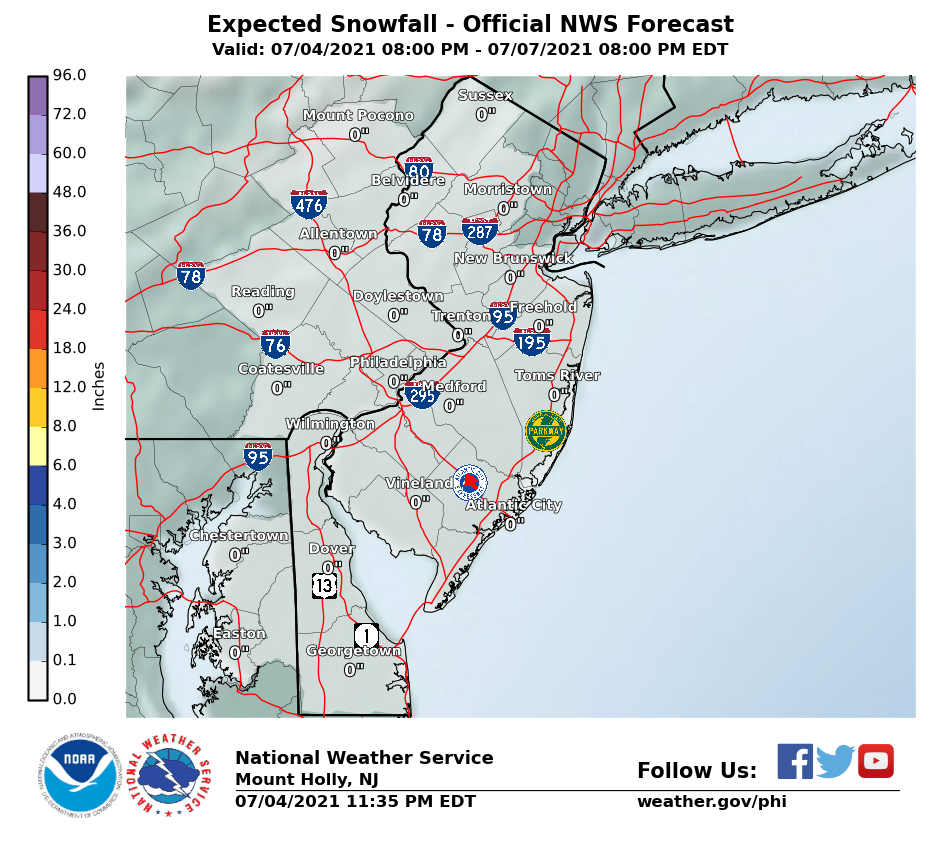 10:00 PM ET 1/2
-
You love it when we talk like this...right?
For true Powderhounds, nothing gets your winter inner child emanating with crystallized enthusiasm than those special words for when we know it's true:
Significant, major, high precipitation, prolonged
. Those may be winter fight'in words, but they taste like snow for chocolate. Just look at this map of US Hazards to know it's real.
Above: Day 3-7 Weather Hazards from the NOAA Climate Prediction Center
.
Truth is, we don't arrive at these statements lightly. Though rhere are a lot of things we would like to say right now, our public forecasting rules put a limit on what kind of wintry language we are permitted to issue this far out to the general public.
But there is always another way. The most efficient way to find out what we really think, and get advance knowledge from the most highly regarded private network of winter intelligence operatives in the business: Be an Insider yourself.
- The FF Insider Team