"You may fire when ready."
- Grand Moff Tarkin, Star Wars


ARRIVAL OF MUCH COLDER AIR LATE THIS WEEK TO PRODUCE FAVORABLE CONDITIONS FOR AN INTERIOR & COASTAL SYSTEM WITH ACCUMULATING SNOW BY THE WEEKEND FOR THE MID-ATLANTIC.
POSITIONING OF A HIGH IN SOUTHEAST CANADA AND A LOW IN THE TENNESSEE VALLEY POINTS TO A CLASSIC "COLD AIR DAMMING" SCENARIO BY SUNDAY MORNING.
DESPITE MILD CONDITIONS WED-THU, COLD AIR THU-SAT, OVERNIGHT ONSET AND AMPLE MOISTURE INCREASE PROBABILITY OF SNOW OVER RAIN.
4:30 AM 3/7 - Although Princess Leia's famous opening line of "...only you could be so bold" in Star Wars Episode IV was directed at Darth Vader, the brashness of the situation is similar. Known for unorthodox, brash and persecuting methods -- Vader and Governor Tarkin are the analogy we select to describe this upcoming potential winter weather assault.
LOOKED LIKE WINTER WAS OVER? Far from it, fellow Powderhounds. Despite lack of snowcover in many places across the northern U.S., we have said for some time a second, final attack of cold air and wintry conditions would mark the last portion of the season. Much like Leia's reticence to reveal the location of the secret Rebel base led to a destructive outcome -- the holding back of significant Arctic cold until now will have a similar effect on the East.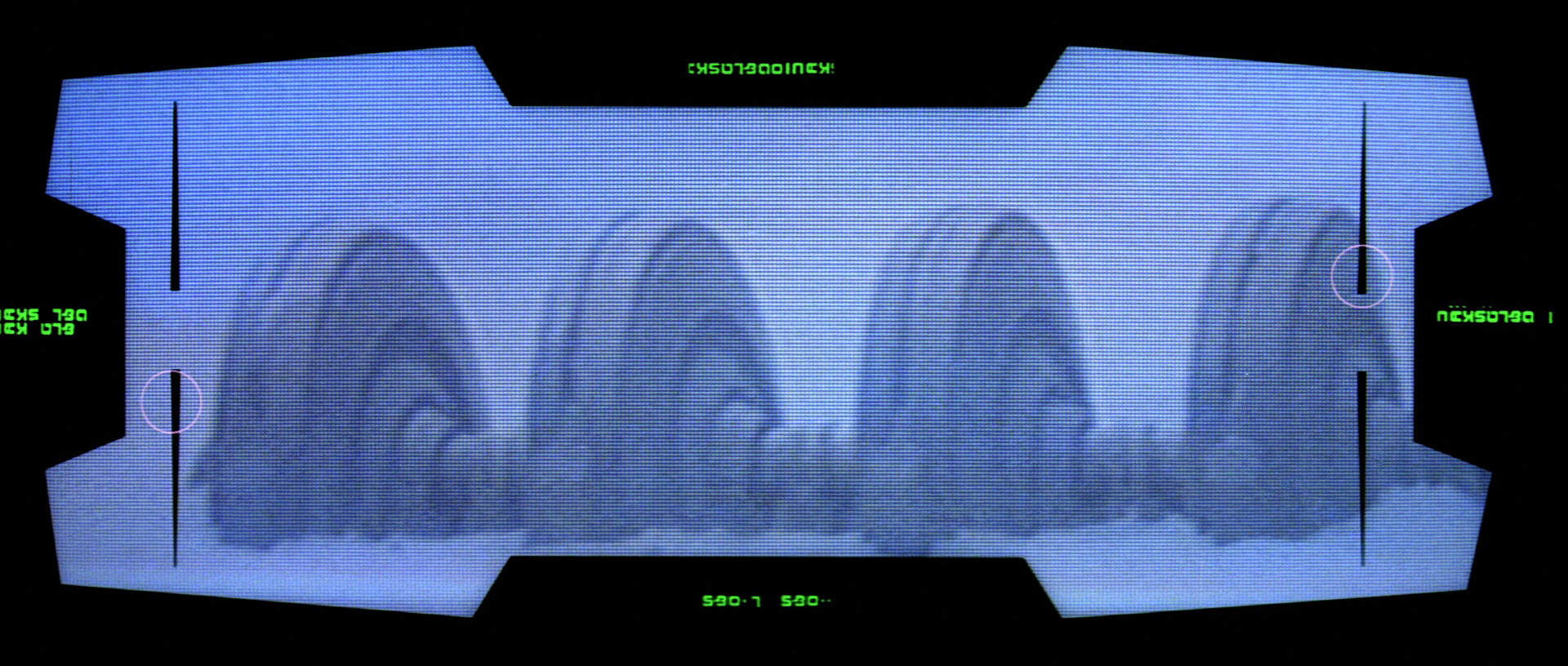 CHOKING ON OUR ASPIRATIONS FOR SNOW? Vader knew well that pride goeth before a fall, as he reminded Director Krennic in Rogue One. Is this just "confirmation bias?" Since many just want snow to feel like winter actually happened, do we identify any possibility out there we uncover, and point to say, "That's IT, the Rebels are there! Consider the evidence from those technological terrors constructed for data digesting of weather patterns:
Two systems projected to deliver potential snowfall the next 7 days as shown below. A clipper on Friday would deliver advance cold air to the region ahead of the second system.
Enhanced moisture transport from the Pacific and Gulf of Mexico starting with this week's rainfall would set in motion a clash of between a moist southern Jet and a cold northern stream.
Reinforcing cold air from a fresh northern High in Canada may bleed down in front of the weekend system-- amplifying favorable conditions for conversion of moisture to snow.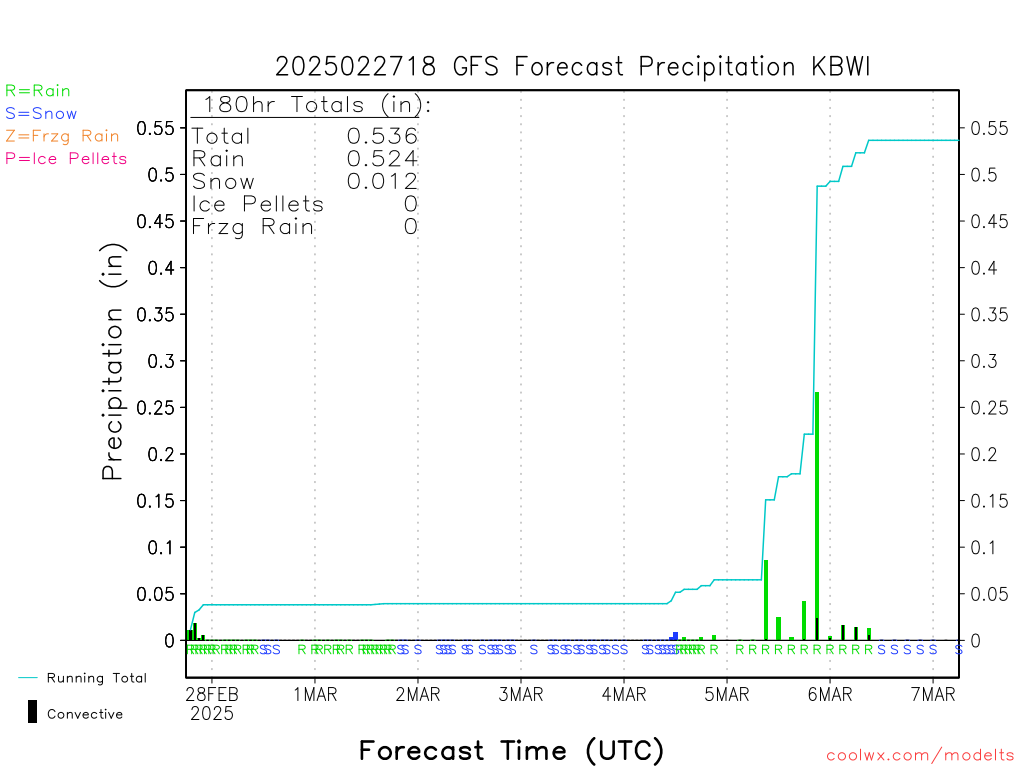 WHAT DAY DOES THE WEATHER FIRE WHEN READY?
Friday looks to be a precursor event only for delivering cold air on the backside after passage. Some accumulating snow is possible in central PA, but south of the PA line it may be simply daytime wet snow to enjoy from your classroom or office window.
Saturday is the transition day, with January-like temperatures returning region-wide. Dry air ahead of the second system may delay precip onset until early Sunday morning.
Sunday currently appears to be the primary day of precipitation. Too early to discuss amounts, but liquid equivalent moisture may range from 0.50" to 1.00" in a 24-hour period.
"I'M TAKING AN AWFUL RISK, VADER. THIS HAD BETTER WORK..."
Do we think schools or the PM commute be impacted on Friday? Probably not due to mild conditions Thursday and warm road surfaces.
Would the Monday AM commute be affected by Sunday's weather? If the Canadian High pressure presses in too far south, the system could be pushed below the Washington-Baltimore metro region. In that case, no impact to Monday. However, long range indications show the air flow is not projected to shift significantly southward, This would allow for any eastward moving system to continue edging north as it approached. A sample surface map for early Sunday morning illustrates this idea:
WHEN WILL WE KNOW MORE?
Once the potential system is "inside the 5 day" mark, more precise data details will emerge for inspection.