Real Spring ...

right to Summer

or not?
6:00 AM EDT 3/23 - Turning the corner into the next weather pattern, our Long Range Team is evaluating indicators for how this first period of Spring is going to unfold. The investigation centers on these three scenarios for the 30 day period ahead to late April for the Mid-Atlantic. Simply put, does the region face either:
A) A typical Spring pattern of alternating periods warm/cold, dry and rainy?
B) Prolonged periods of below normal temperatures from a resurgent northern Jet Stream?
C) Rapid arrival of summer-like conditions with widespread above normal temperatures?
To best assess these questions, supporting evidence is needed from current status of large scale indicators. This provides a"pulse of the pattern" in order to examine how these indicators may influence local and regional weather in the weeks ahead. The three indicators chosen are 1) Status of EL Nino's decline from the peak; 2) U.S. & Canadian snow cover; 3) Atlantic & Gulf sea surface temperatures.
Our findings are being posted in each section as the analysis becomes available for review.
FIRST, THE BIG PICTURE : STATUS OF EL NINO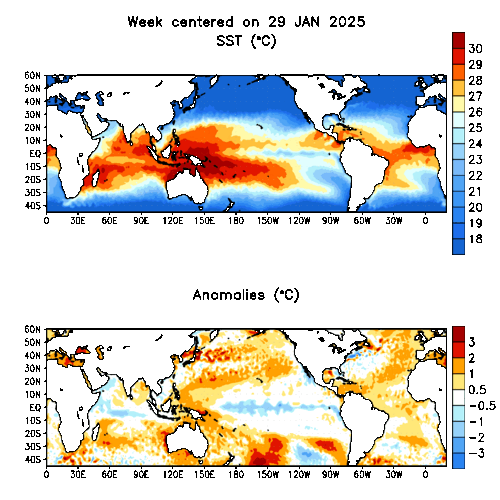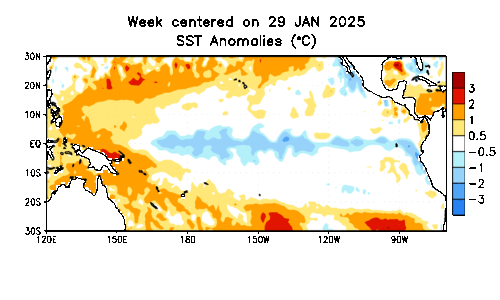 SECOND: SNOW COVER & ARCTIC TEMPS
A brief comparison of snow cover for this time period between the current El Nino event and the last one of record in 2009-10. Although this particular date in 2016 versus 2010 is just one day in a year-long data set, the intent is to demonstrate the significant differences in snow cover from the most recent moderate El Nino event to the current strong event.
THIRD : SEA SURFACE TEMPERATURE ANOMALIES