"So you're telling me there's a chance?"
-Jim Carrey in 1994's Dumb & Dumber
Rising potential for a brief, heavy accumulating snow event
in the eastern Mid-Atlantic starting early Thursday morning.
CURRENT NWS WINTER STORM WATCHES & WARNINGS
Yes, we know it's warm, that's the issue: Air and road temperatures on Wednesday in the 50s or 60s will be accompanied by considerable moisture from a system crossing the Southeast and heading to the coast. See the projected surface map for 7 AM Thursday.
By Wed evening, an influx of much colder air into the mid-Atlantic states from Arctic High pressure moving into the Great Lakes may convert the moist environment above the region to heavy, wet snow.
This event will be all about THE LINE. Not the freezing line, but the temperature line at 5000 feet as shown above. With 0.50" of liquid yet to move through by 1 AM Thu, upper level temperatures of -4 C to - 8 C from the 95 corridor to interior PA, WV and northern VA would allow rapid development of heavy, wet snow across many metro areas. This could result in low visibility and roads becoming slippery under several hours of snow bursts over many metro and interior areas.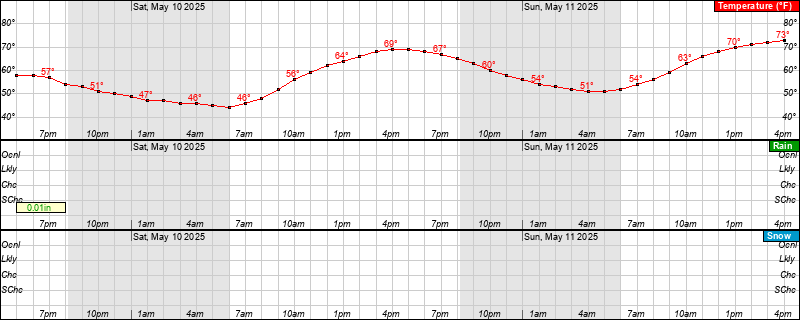 Yearning for a glimmer of hope for just a teensy bit of snow? Your wish is about to be granted. To be fully in the know, we invite you to lock in a full experience in winter intelligence, by becoming an Insider. They knew about this storm two weeks ago, and it's time you should be in on that, right?
- The FF Winter Stormcast Team