"YOU MIGHT THINK..."
- Song & lyrics the 1984 album Heartbeat City by the Cars

UPDATED 7:00 AM FRI 3/1
RISING PROBABILITY A DISRUPTIVE, EVOLVING WINTER STORM WILL AFFECT MAJORITY OF THE NORTHERN & EASTERN U.S SATURDAY - MONDAY.
MID-ATLANTIC: RAIN ON SUNDAY 3/3 MAY CHANGE TO HEAVY SNOW BY EVENING FOR AREAS NORTH & WEST OF 95 CORRIDOR TO THE 81 CORRIDOR.
SNOWFALL: U.S. & EUROPEAN MODELS HAVE AT LEAST 2" FOR THE CITIES, WITH POTENTIAL FOR 5" OR MORE IN RURAL AREAS FROM NORTHERN VA TO WESTERN MD INTO SOUTHERN / CENTRAL PA.
TEMPERATURES: FROM TUE - FRI, TEMPS DROP 20 DEGREES BELOW NORMAL FOR EARLY MARCH. HIGHS IN MOST AREAS FROM DC NORTH IN THE 20S TO NEAR 30, LOWS IN SINGLE DIGITS TO TEENS.
(Below - U.S. Watch/Warning Map that will show official statements as weekend progreses)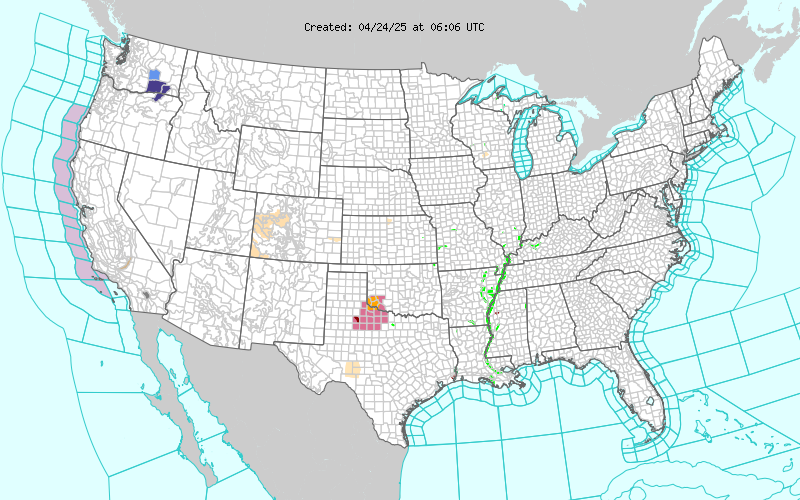 THE CHANGING POTENTIAL  : NWS hourly chart for Clarkesville MD in NW Montgomery County, Maryland. We believe will be on the diving line between snow to the west and rain to the East.