Action in Pacific points to next pattern
7:00 AM EST 3/7/12
Anxiously looking ahead into the weather pattern for March, we are mindful of the tragedies inflicted on many of our colleagues and communities in the Ohio Valley and Southeast.
Heavy wet snow blanketed parts of the Midwest and Mid-South recently ravaged by Friday's tornado outbreak. Residents trying to recover from 100 twisters in just 24 hours struggled through sub-freezing temperatures and snow earlier this week. We encourage all readers to lend a hand to the recovery effort. Visit the Red Cross website on how you can help affected communities and volunteers.
Thankfully, high pressure has settled across these areas for remainder of the week, while the next weather makers will arrive along the Pacific Northwest. The image above is from the
current water vapor loop
of the Northeast Pacific. The onshore flow of moist sub-tropical air into Mexico and the Southern Plains is fueling a new upper level wind flow pattern across the U.S.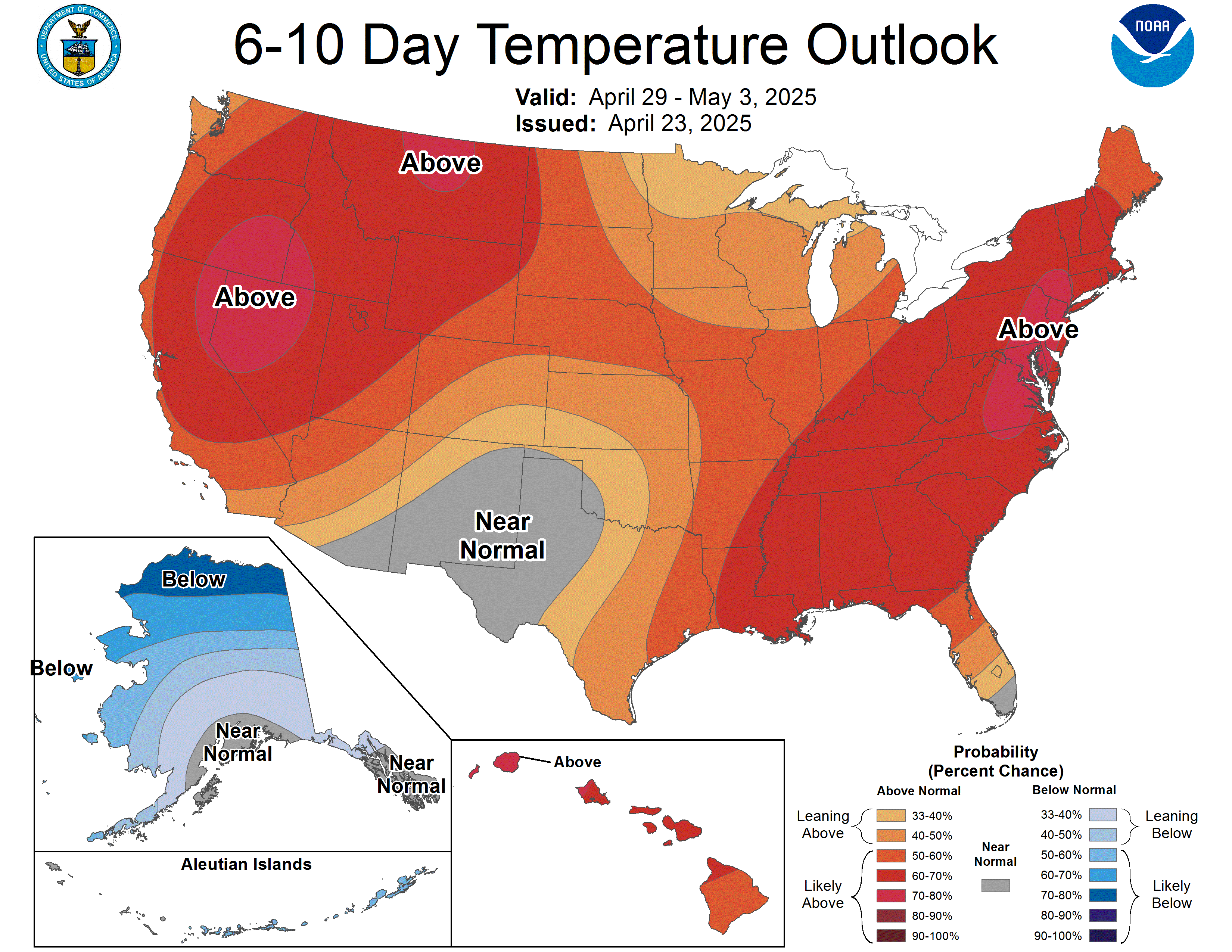 This could be a contributing factor behind the Climate Prediction Center's 6-10 day temperature outlook projecting high probability of above average temperatures across a large portion of the U.S. in the week ahead. The unfortunate long range reality is that unseasonable warmth early in March more often than not gets shot back down again with another barreling cold front. With that front would come more tornadoes. And it's only March.
Check back later today for additional analyses from our team of meteorologists and forecasters on the long range potential of a possible pre-Spring "heat wave," and the dangers which may lurk in a persisnently warm and out-of-season pattern.
(Forecaster Foot and Meteorologist Randy Thompson)
Did you see it?
8:25 AM EST 3/6/12
(By Advisor/Meteorologist Justin Berk) After Monday's snow showers and clouds dispersed along the East coast, a clear evening sky revealed the perfect venue for a falling meteor! Yes, dozens of reports from Maryland to New England came in around 8 pm with a blue/green streak low in the sky moving from east to west. Now that work and school has started, perhaps you spoke with someone who saw
it. If so, please let us know in the comments. More can be found at this website for worldwide meteor sightings.