"YOU MIGHT THINK..."
- Song & lyrics the 1984 album Heartbeat City by the Cars

UPDATED 7:00 AM FRI 3/1
RISING PROBABILITY A DISRUPTIVE, EVOLVING WINTER STORM WILL AFFECT MAJORITY OF THE NORTHERN & EASTERN U.S SATURDAY - MONDAY.
MID-ATLANTIC: RAIN ON SUNDAY 3/3 MAY CHANGE TO HEAVY SNOW BY EVENING FOR AREAS NORTH & WEST OF 95 CORRIDOR TO THE 81 CORRIDOR.
SNOWFALL: U.S. & EUROPEAN MODELS HAVE AT LEAST 2" FOR THE CITIES, WITH POTENTIAL FOR 5" OR MORE IN RURAL AREAS FROM NORTHERN VA TO WESTERN MD INTO SOUTHERN / CENTRAL PA.
TEMPERATURES: FROM TUE - FRI, TEMPS DROP 20 DEGREES BELOW NORMAL FOR EARLY MARCH. HIGHS IN MOST AREAS FROM DC NORTH IN THE 20S TO NEAR 30, LOWS IN SINGLE DIGITS TO TEENS.
(Below - U.S. Watch/Warning Map that will show official statements as weekend progreses)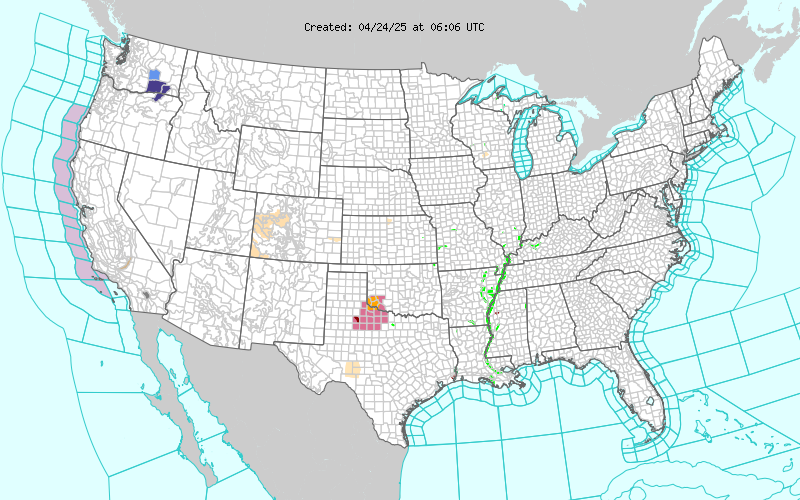 THE CHANGING POTENTIAL : NWS hourly chart for Clarkesville MD in NW Montgomery County, Maryland. We believe will be on the diving line between snow to the west and rain to the East.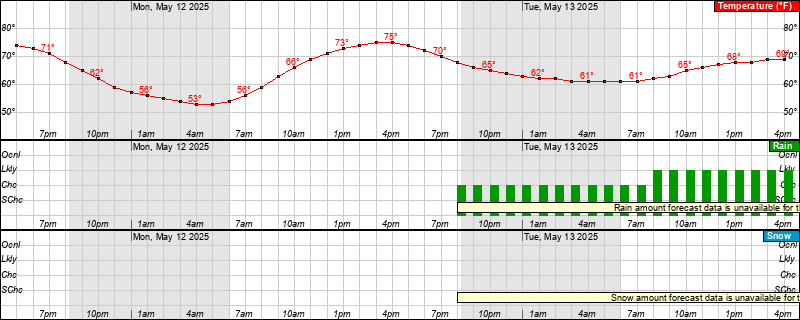 YOU MIGHT THINK IT'S CRAZY we are hanging around the idea that more winter storms are yet to come. As many Powderhounds know, March has a history of making us all delirious with wild weather. After all, who can forget MARCH 2018? Starting with that raucous March 1st windstorm which closed schools and caused 1 million+ power outages across the region in just hours? Then the mid-Atlantic had the "Greatest Snow" of the season when else, but the FIRST day of SPRING! Then there was February-March 2017: 75 degrees on President's Weekend, followed by single digits in mid-March and a 2-day ice storm.
IT MIGHT SEEM HYSTERICAL

to consider that not one, but TWO more accumulating snow events lurk in our future for next month. The temperature, precipitation and upper level patterns seem to support this potential, as evidenced below by NOAA's 8-14 day probabilities. The darker shades of blue indicate a high probability temperatures will be below normal in that time period, shown on the left side map. This may be complemented by a notable chance for above normal precipitation, as indicated by the green shaded areas on the right side map.
SOMETIMES WHEN YOU'RE CURIOUS,

it's good to take a look at what the long range models are actually showing for early March. The image below shows a fairly stable indication in the upper levels that significant cold air influence and low pressure both will be lurking perilously close to the mid-Atlantic by next Sunday 3/3.
A CHANCEY RENDEZVOUS

: Right now, this map is a stronger sign of a "clipper" like pattern of northwest-to-southeast moving snow sqaull type systems, than a major coastal. But it is also hint not too much movement would be needed to nudge the core of cold air another 100-200 miles farther south. This would easily push the general rain/snow line (known as the "540 line") from the PA/MD border to well south of DC. Yes, a rendezvous like this is chancey and uncertain 8 days away, but March has a way of surprising when you least expect it.
WE'LL BE BACK AROUND

: If the baseline ensemble "average" solution is showing a future rain/snow line that close to the 95 corridor, it's a trend which bears watching closely in the week ahead, so come back in a few days for another look.
FF Winter Stormcast Team contributors:
R. Foot, Jeff W., Ira W., J. McDuffie, Jason M., Keith K.
...that winter's over and there's no need to keep this going.